South Pacific Yacht Charter Information
Content Related To: South Pacific Yacht Charter Information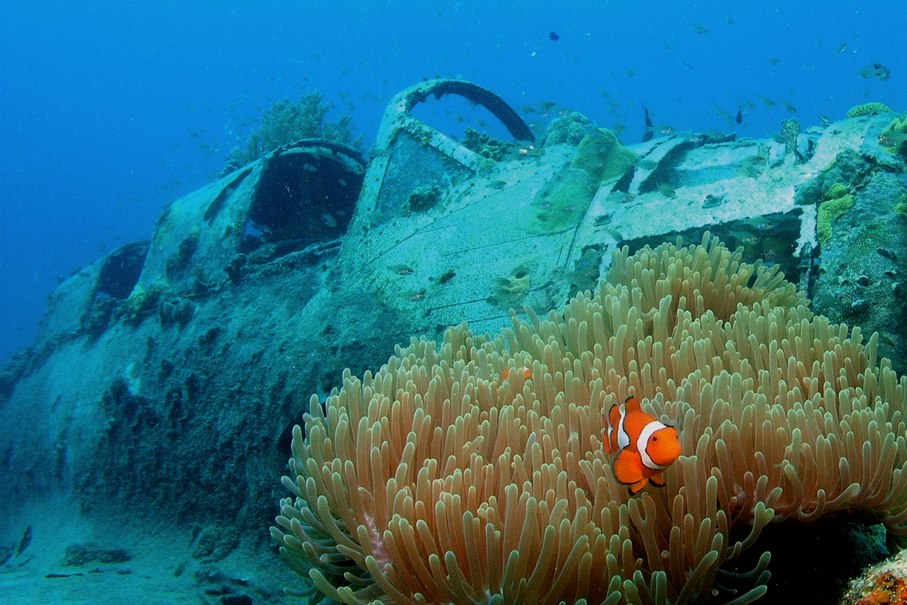 Chartering a luxury yacht in the 'South Pacific' is a once in a lifetime experience, or if you are lucky enough to return to this region there is plenty to explore. If you are thinking or renting a crewed yacht in the South Pacific then take a look at our destination guides to find the best places to visit and when to go, view our photo tours for inspiration, find local events and stay informed with our regional news articles.
All
destination inspiration
news
event
destination
Top yacht charter destinations for 2022

There is light at the end of the tunnel with clear signs that the pandemic is finally running out of steam. If you've been holding off booking a vacation, then now is the time to take the plunge. We've got a fabulous line up of spectacular destinations to whet your appetite for an unforgettable luxury yacht charter in 2022.  

Below Deck season 6 filmed in Tahiti

The upcoming season of Below Deck filmed aboard the 56m/185ft charter yacht 'My Seanna' sees the hit reality TV series move from the Caribbean to the more far-flung cruising grounds of Tahiti.

Freshly refitted 43m motor yacht PLAYPEN available for Pacific Ocean charters

The stunning tri-deck motor yacht PLAYPEN, first delivered in 2007 by Richmond Yachts and since been refitted in 2021 to an immaculate condition, has joined the Pacific Ocean charter fleet. A fabulous vessel that astounds with her indoor and outdoor spaces, she is a proven world cruiser, she is currently based in Queensland, Australia before jetting off to French Polynesia for winter adventures in paradise.

Damen Support Vessel 'Game Changer' Joins Global Charter Fleet

The 69m/227ft support vessel 'Game Changer' is available for charter in destinations such as the Caribbean and South Pacific this winter, providing the perfect companion for charterers looking to take more water toys, provisions and staff on their yachting vacations.

Icon Superyacht 'Party Girl' Joins Global Charter Fleet

The 62m/205ft motor yacht 'Party Girl' is the latest addition to the charter market and is now open for winter bookings in Caribbean hotspots before heading to the exotic waters of the South Pacific for the summer season.

Expedition Yacht SENSES Available for Charters in Tahiti

This week the 60m/194ft superyacht 'SENSES' announced its availability for charters in Tahiti this February. With the opportunity to enjoy the island's secluded lagoons and unspoiled beaches during one of its warmest months, there's never been a better reason to get out and explore.

Superyacht VvS1 Available for Fiji Charters

The award-winning superyacht VvS1 is currently relocating to Fiji, following a successful charter season in New Zealand. She will be available for bookings between 15 May and November.

Superyacht SERENE Wows Locals in New Zealand

The arrival of the 134m/439ft luxury charter yacht SERENE in New Zealand's Auckland Wynyard Wharf has caused a media frenzy as onlookers gather to see the the largest private yacht ever to have entered local waters.

New Zealand Initiate Strategy to Attract Superyachts

Today, New Zealand Marine officially announced a new 'Destination New Zealand Superyacht Attraction Initiative' which will see the association along with government bodies jointly promote the country as a destination for superyachts.

Brand New Sail Yacht Ohana in Tahiti

Available for only a limited time this summer, the brand new S/Y OHANA is the key to an unforgettable charter vacation experience. Imagine waking every morning surrounded by sparkling blue oceans, islands fringed with gently waving palms and empty, unspoilt beaches of pure white sand. Soak up the sun or snorkel in the pristine waters. In the afternoon, visit a remote Tahitian village and experience the true French Polynesian hospitality.

Ethereal in the South Pacific this Summer

At 58 metres, Ethereal is an extensive charter yacht with plenty of space for you, your family and your friends to create an unforgettable charter vacation together.

NZ Millennium Cup 2016

27 January 2016

The Millennium Cup is to grace New Zealand's waters once again at the beginning of 2016 for one of the most anticipated regattas of the sailing calendar.

Australian Grand Prix 2014

13 March 2014

A new deal to keep the Australian Grand Prix in Melbourne will see the Albert Park race continue to host the race.

NZ Millennium Cup 2015

21 January 2015

The NZ Millennium Cup is a highly regarded sailing regatta for superyachts and is one of the most anticipated regattas of the sailing calendar.

Australian Open

01 January 1970

Held every year throughout the last fortnight in January, the Australian Open is one of the major annual tennis tournaments.

NZ Millennium Cup

01 January 1970

Running over three days in January, New Zealand offers a spectacular regatta which welcomes an evergrowing fleet of superyachts. First showcased in 2000, with following events in 2003, 2007, and 2009, the Millenium Cup is now an annual celebration of exceptional racing in South Pacific cruising grounds.

Whitsundays

A veritable paradise, the Whitsunday Islands offer a gateway to the charms of Australia

Papua New Guinea

Undeveloped, unspoilt and rich in breath-taking natural wonders.

Tonga

Discover the true South Pacific

Fiji

An exotic fantasyland of far-flung paradise islands

Pacific

Magical, exotic, inspiring; welcome to paradise

South Pacific

A technicoloured paradise of awe-inspiring natural beauty

Find your perfect island on a Tahiti yacht charter

A Tahiti superyacht charter simply dazzles guests. With idyllic beaches, volcanic peaks lit by tangerine sunsets and bewitching lagoons filled with abundant marine life, Tahiti and the other 117 far-flung islands of French Polynesia offer some of the most beautiful cruising grounds on the planet.

How to choose a South Pacific island for your luxury yacht charter

A South Pacific charter beckons with its dramatic beauty. The daydreamy islands of the South Pacific are scattered across thousands of miles of deep blue ocean opening up unparalleled opportunities for off-the-beaten-track cruising. But, as the 7,500 plus islands are as diverse as the region is vast, it can be hard deciding where to go on a superyacht charter.