Available for only a limited time this summer, the brand new S/Y OHANA is the key to an unforgettable charter vacation experience. Imagine waking every morning surrounded by sparkling blue oceans, islands fringed with gently waving palms and empty, unspoilt beaches of pure white sand. Soak up the sun or snorkel in the pristine waters. In the afternoon, visit a remote Tahitian village and experience the true French Polynesian hospitality.
Edmiston yachts is offering Sail Yacht Ohana for charter between 1-25th June 2013 in the French Polynesian Islands at € 160,000 per week plus expenses.
Designed by Dubois Naval Architects, S/Y OHANA is the eighth Dubois design, built at the New Zealand yard. Complementing her modern lines and timeless design is an equally beautiful interior, styled by her owner who drew on a fresh and clean palette, with joinery work in whitewashed oak, to create a modern interior with natural colours.
FRENCH POLYNESIA
One of the most romanticized regions on earth, the idyllic islands of French Polynesia have long captured the world's imagination with their tropical landscapes, white-sand beaches, shallow lagoons, crystal clear azure waters, and dramatic mountains shooting up out of the ocean. With Gaugin's paintings and the iconic over-water bungalows defining the imagery of these islands, you'll find the reality even more stunning than your expectations
One of the most romanticized regions on earth, the idyllic islands of French Polynesia have long captured the world's imagination with their tropical landscapes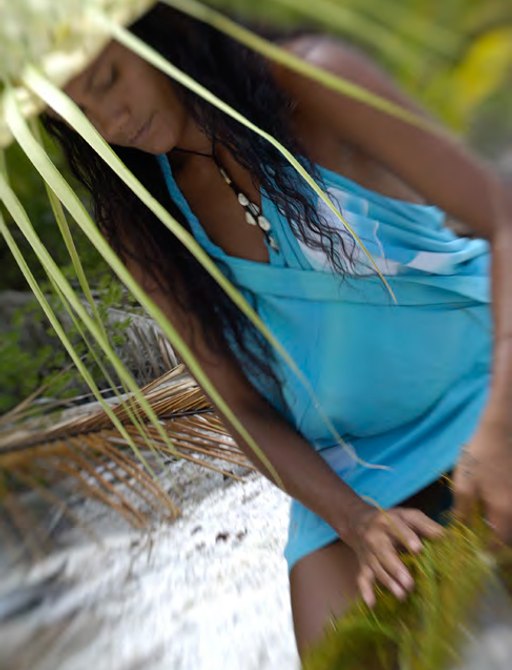 You could easily spend weeks drifting amongst the islands, diving along vibrant coral reefs with all manner of fish and marine life, wading through the clearest waters you've ever encountered across a soft white seabed, relaxing on your own private palm-fringed motus, hiking through dense jungle until you happen upon ancient petroglyphs and sacred sites, and befriending the locals over fresh fish and traditional woodcarvings. After all, there's a reason these islands have long been considered paradise.
OVERVIEW OF THE SOCIETY ISLANDS
French Polynesia's most famous collection of islands, the Society Islands include such romanticized, idyllic destinations as Tahiti and Bora Bora. As you sail between islands, you'll encounter dramatic mountain peaks over 7,000 feet high, giant curls of turquoise surf breaks, reefs protecting crystalline lagoons and deserted white-sand beaches, deep valleys of lush tropical rainforests, and flat coastal fields of taro and flowers.

With uncrowded ports, excellent and abundant anchorages, and a superb tropical climate for most of the year, the Sirens of the South Pacific offer the perfect blend of ocean and lagoon sailing.
TAHITI (SOCIETY ISLAND GROUP)
An island so internationally renowned for its idyllic beauty that it has lent its name to the entirety of French Polynesia in colloquial language, Tahiti has a dramatic landscape of towering mountains, deep valleys, and cascading waterfalls, all covered with lush rainforest and vibrant tropical flowers. In this exotic interior, go for treks and 4x4 safaris through the jungle in search of burial caves, hidden grottoes, the lava tubes of Hitiaa, and the waterfalls at Tiarei. Hit the links on the island's championship golf course, go horseback riding along pristine white beaches, explore the are by private helicopter excursion, and take advantage of the gorgeous warm waters to spend your time water-skiing, snorkeling, diving, and deep sea fishing. In the capital of Papeete, you'll find bustling markets(including the over 150-year-old Le Marché), worldclass restaurants, pearl shops, museums, nightclubs and boutiques. Visit museums like the Museum of Tahiti to delve into Polynesian history in culture,and the Gaugin Museum at the Harrison SmithBotanical Gardens to see many of the painter's sketches and documents of his time on the islands.
la la la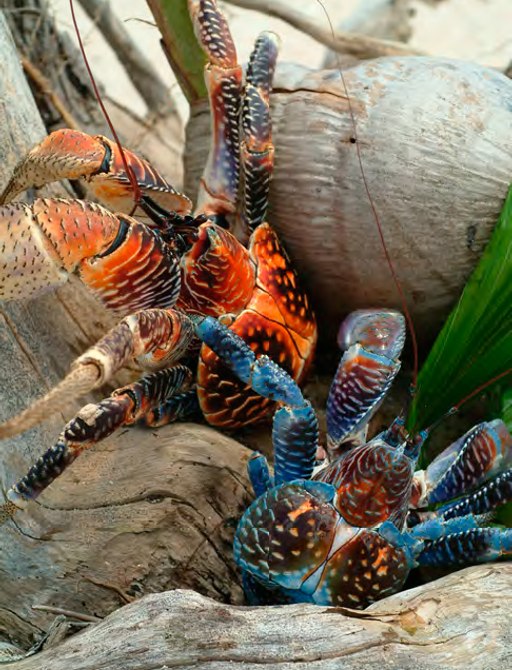 BORA BORA (SOCIETY ISLAND GROUP)
One of the region's most famously beautiful destinations, this four-million-year-old split volcanic island consists of breathtaking volcanic peaks, lush tropical vegetation, and numerous motus for you to explore on your own, spending the days between your own tiny tropical islands of white sand and palm trees. Barbecue the day's catch on your private spit, swim and snorkel through the lagoon's clear turquoise waters, and climb up to the main island's towering central mountain for the best view of the myriad blues and greens that make up the lagoon. Dive off Point Matira to encounter manta rays, spotted rays, and grey rays, and take advantage of the calm seas and excellent winds to sail and wind-surf.

On Bora Bora, tropical luxury is the name of the game, with some of the South Pacific's best resorts congregated here, their over-water bungalows stretching
through the lagoon. The undisputed leader is the St. Regis, somewhat more remote than the others. For the island's best dining experiences, get reservations well in advance for Bloody Mary's and the super-exclusive La Villa Mahana.
MOOREA (SOCIETY ISLAND GROUP)
Geographically not far from the main island, Moorea is a world away from Tahiti in its pace and development, offering instead a low-key island of resorts (popular
with Tahitians as well as foreigners) and laid-back locals, of jagged mountains and endless white-sand beaches. You'll even find the best views of Tahiti from
here, amongst deep bays, lush volcanic peaks, and a broad turquoise lagoon.
Hike up through rainforest and pineapple plantations to the renowned Belvedere Lookout in the center of the island, where you'll find yourself looking out at
one of the most spectacular views in the world; the best light is before 10am, so start early. On your way down, pass fern-covered cliffs and dramatic
waterfalls. Surf off Haapiti, on the island's lessdeveloped western side, and shop for world-famous black pearls on Cook's Bay. Dine at fusion favourite
La Villa des Sens, and relax on the island's most beautiful private beach at the Sofitel Moorea Ia Ora Beach Resort. In the water, swim with the rare electric rays.
---