Tahiti Charter Information
Tahiti Charter Information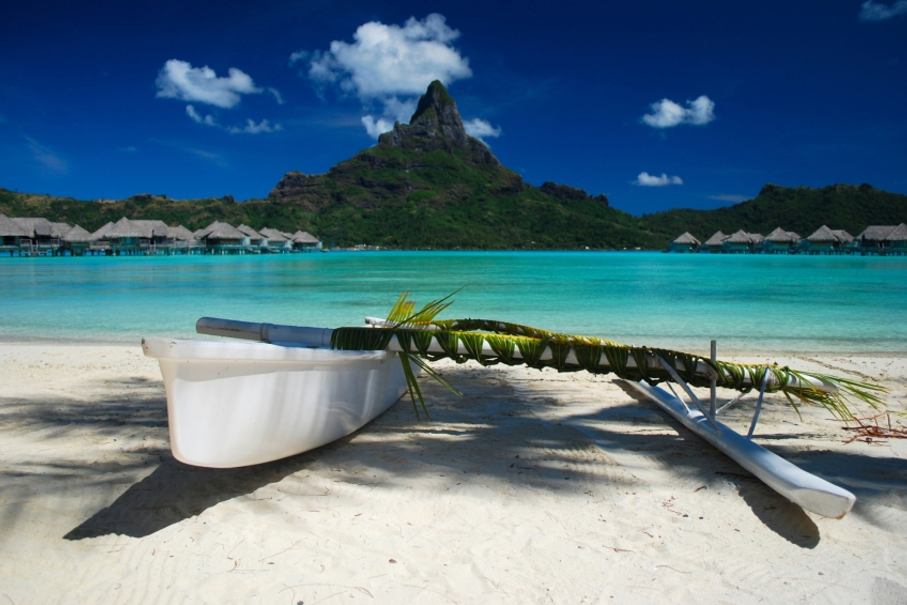 Chartering a luxury yacht in Tahiti is one of the best ways to experience the spectacular cruising grounds of French Polynesia. Synonymous with idyllic, sun-kissed beaches lapped by the beautiful South Pacific waters, Tahiti also encompasses rich local cultures and world-class dive sites. If you are thinking or renting a crewed yacht in this stunning area then take a look at our destination guides to find the best places to visit and when to go, view our photo tours for inspiration, find local events and stay informed with our regional Tahiti news articles.
View all superyachts & megayachts available for a Tahiti yacht charter vacation.
All
destination inspiration
destination
news
Find your perfect island on a Tahiti yacht charter

With idyllic beaches, volcanic peaks lit by tangerine sunsets and bewitching lagoons filled with abundant marine life, Tahiti and the other 117 far-flung islands of French Polynesia offer some of the most beautiful cruising grounds on the planet.

Tahiti

The epitome of heaven on earth

South Pacific

A technicoloured paradise of awe-inspiring natural beauty

Whale Watch in Tahiti Aboard Sailing Yacht RAPTURE

30 March 2017

The 30m/99ft charter yacht RAPTURE, built by Southern Wind in 2007, will be available for incredible whale watching adventures in the far-flung cruising grounds of Tahiti from June to September.

44m Catamaran HEMISPHERE in Tahiti this Summer

03 February 2014

Looking to for a more exotic charter destination this summer? HEMISPHERE - the world's largest catamaran will be available for luxury charter vacations in the French Polynesia islands until the end of the summer 2014 season.

Below Deck season 6 premieres tonight

02 October 2018

Hit reality TV show Below Deck returns to Bravo TV at 9/8c tonight for its sixth season and will make history by heading to Tahiti for the very first time.

Brand New Sail Yacht Ohana in Tahiti

23 April 2013

Available for only a limited time this summer, the brand new S/Y OHANA is the key to an unforgettable charter vacation experience. Imagine waking every morning surrounded by sparkling blue oceans, islands fringed with gently waving palms and empty, unspoilt beaches of pure white sand. Soak up the sun or snorkel in the pristine waters. In the afternoon, visit a remote Tahitian village and experience the true French Polynesian hospitality.

Below Deck season 6 filmed in Tahiti

05 September 2018

The upcoming season of Below Deck filmed aboard the 56m/185ft charter yacht 'My Seanna' sees the hit reality TV series move from the Caribbean to the more far-flung cruising grounds of Tahiti.

Expedition Yacht SENSES Available for Charters in Tahiti

08 January 2016

This week the 60m/194ft superyacht 'SENSES' announced its availability for charters in Tahiti this February. With the opportunity to enjoy the island's secluded lagoons and unspoiled beaches during one of its warmest months, there's never been a better reason to get out and explore.

Expedition Yacht SuRI Offering Ultimate South East Asia Experience

09 October 2015

It has been announced that the well-appointed 64m/209ft expedition yacht SuRI will be available for charters throughout South East Asia for the whole of 2016, with locations ranging from Tahiti's enchanting Marquesas Islands to the crystal clear waters of Thailand.

Visit Tahiti on Sailing Yacht DESTINATION

23 July 2015

The award-winning 41m/135ft Alloy sailing yacht DESTINATION still has last-minute availability on her charter calendar in Tahiti, where she will be located until the end of July.

Sailing Yacht SILENCIO Summer Special

27 April 2015

The 50m/164ft superyacht SILENCIO is lowering her rate for South Pacific charters by $25,000 to $150,000 per week this June and September.

Reduction on Yacht Charter Tax in Tahiti

19 September 2014

It has been announced this morning by Etienne Boutin of Asia Pacific Superyachts Tahiti that charter taxes have dropped for luxury yacht vacations in Tahiti to 5% of gross revenues.

Video: Superyacht SILENCIO in Tahiti

20 August 2014

This fantastic video by Rodolphe Holler shows the iconic 50m/164' Perini Navi sailing yacht SILENCIO chartering in the breath taking cruising grounds of Tahiti.

Sailing Yacht SARISSA Cruises in Tahiti

01 July 2016

The cutting-edge 43m/140ft sailing yacht SARISSA is available for charter this summer in Tahiti and throughout the stunning cruising grounds of French Polynesia.

Sailing Yacht SILENCIO Summer Offer

07 May 2014

The 49.8m sailing yacht SILENCIO has a special summer rate in place of just $125,000 per week, down from her normal charter rate of $175,000, in Tahiti.