Mediterranean Yacht Charter Guide
Infinitely enticing experiences spun out in the warmth of the Mediterranean sun
Enclosed by three continents, the cruising grounds of the Mediterranean invigoratingly intertwine cultural and historical riches with unique landscapes and bewitching bucolic beauty. From vast desert plains and forested mountains to glittering sun-soaked resorts and ancient landmarks, the possibilities are endless for an unforgettable charter vacation tailor made-to you.
Reasons to Visit
Mediterranean
Historical Landmarks
Diverse Cultures
Exclusive Resorts
Vibrant Cities
Unique Experiences
Spectacular Landscapes
Good For
Snorkeling
Nightlife
Monuments
Marine Life
Nature
Diving
Golf
Casino
Shopping
Fine Dining
Volcano
Anchorage
Mountains
Home to some of the most appealing destinations in the world, the Mediterranean remains a hotspot for luxury yacht charters and is a perfect summer retreat. The infusion of modern cities, glamorous coastlines and intoxicating atmospheres create an itinerary that both stimulates the mind and soothes the senses.
The truly enchanting West Mediterranean is home to enticing destinations such as France, Italy, Spain and Malta, incorporating the glittering French Riviera and the legendary Amalfi Coast in a concoction of hedonism. At every turn you will find spectacular architecture, world-class cuisine and vibrant street cafés, offset by exquisite beaches and lush landscapes enriched by an unhurried pace of life for pure escapism.
Particularly appropriate for superyachts, the waters which fringe the West Mediterranean are ideal for both sailing and cruising, with conveniently positioned ports making it easy to access the numerous coastal destinations.
The East Mediterranean, on the other hand, offers a melting pot of cultural experiences and captivating landscapes with its unique destinations rapidly becoming a hotspot for luxury yacht charters. Laced with mystique and unrivalled beauty amongst unspoilt coastlines and exclusive resorts, Croatia, Montenegro, Turkey and Greece offer a myriad of incomparable experiences. From cities steeped in myth, legend and ancient ruins to tropical paradise islands with rugged mountainous terrains, this is the perfect place to indulge.
Along with its historic and natural appeal, the East Mediterranean has elements of modern city life around its coasts to keep things truly exciting. Indeed, Greek destinations such as Mykonos and Paros have each earned a reputation for alluring modern charter guests.
If you are interested in cruising in any of the waters mentioned in this guide, be sure to take a look at all of the superyachts available for charter in the Mediterranean.
+  Read More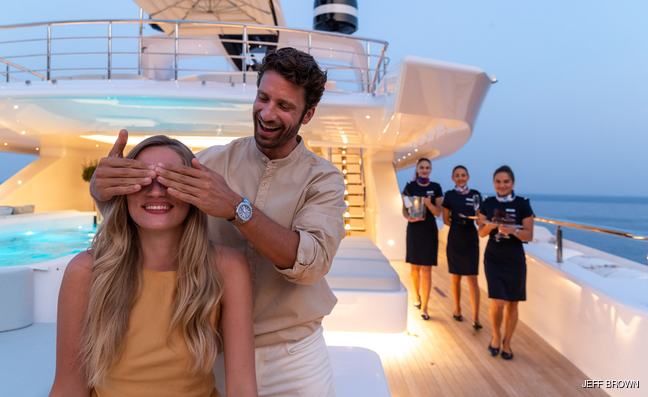 Top 10 brand new yachts to charter in 2021
In spite of a bumpy start as a result of Coronavirus, 2020 has been a great year for the charter fleet. We've seen plenty of brand new yachts become available for l...
---
Interested?
Start planning your tailor-made Mediterranean vacation by contacting one of our specialists.
---