Montenegro Charter Information
Content Related To: Montenegro Charter Information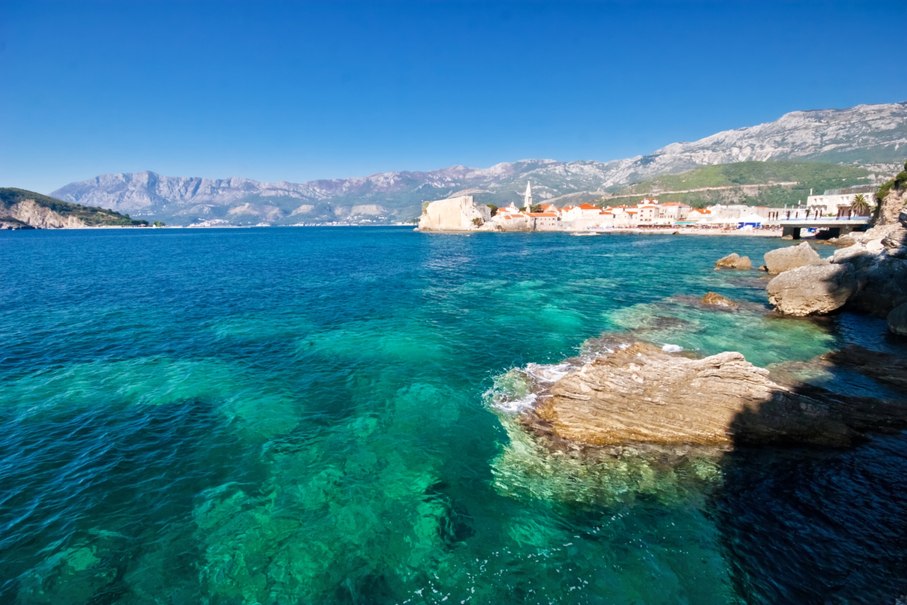 Chartering a luxury yacht in Montenegro ensures a cruising vacation that will keep even the most discerning of travellers enthralled. Montenegro's fascinating history that can be seen in its beautiful Byzantine architecture and bustling piazzas is perfectly integrated into its cosmopolitan culture and stunning scenery such as the UNESCO-protected Sveti Stefan Island. If you would like to find out more about renting a private yacht in Montenegro then take a look at our destination guides and photo tours and stay informed with our regional Montenegro news articles.
View all superyachts & megayachts available for a Montenegro yacht charter vacation.
All
destination inspiration
news
event
destination
Insider's guide to Montenegro: the emerald gem of the Adriatic

Offering an abundance of verdant pine-scented forests in a series of rugged peaks and deep river canyons, alongside labyrinthine medieval towns, UNESCO World Heritage sites, vast stretches of golden beaches and breathtaking scenic beauty, Montenegro is a true jewel in the heart of the Mediterranean, tailor-made for luxury yacht charters.

72m superyacht SERENITY with last-minute availability for July

A perennial charter yacht favorite, 72m (236ft) motor yacht SERENITY has last-minute availability for 4 -11 July. Starting from the verdant splendor of Montenegro or the pastel-colored beauty of Venice, guests can have a vacation of a lifetime for up to 30 guests across 15 cabins. It's a rare opportunity to charter a yacht of this caliber that accommodates such a large number of charter guests.

Porto Montenegro opens two new entertainment venues

Porto Montenegro, the multi-award winning luxury yacht homeport and marina village based in Tivat, Montenegro, has opened a new beachside venue as well as a new events space in time for this summer's Mediterranean yacht charter season.

3 Standout Superyachts at the Pop-Up Montenegro Yacht Show 2015

Created to meet the demand for a flexible, 'pop-up' display to showcase some of the best charter yachts around the globe, the first of the MYBA The Worldwide Yachting Association's shows will arrive at the award-winning Porto Montenegro next week. Taking place from 4 to 6 September, a selection of impressive luxury yachts are set to attend the industry-only event – see YachtCharterFleet's pick of the best below.

Motor Yacht 'Metsuyan IV' Special Offer in Croatia

The 36m/118ft motor yacht 'Metsuyan IV' is offering a special rate of €13,000 per day between 19 and 24 August, later reduced even further to €12,000 per day for between 14 and 24 August and from 28 September onwards, for charters from Montenegro to Croatia.

Porto Montenegro and MYBA Announce Superyacht Show

Working alongside the MYBA (The Worldwide Yachting Association), Porto Montenegro have announced plans to host a MYBA Pop-Up Superyacht Show from 3 to 5 September. The event with showcase MYBA-registered yachts measuring over 20 metres and be open to charter agents and brokers.

Superyacht 'Atlantic Goose' Reduces Charter Rate

The impressive 45m superyacht 'Atlantic Goose' has lowered her weekly charter rate to €95,000 in high season and €80,000 in low season (from€105,000/€85,000). Currently located in Palma, she will offer luxury charters in Montenegro and throughout the Adriatic this upcoming summer season.

Porto Montenegro Set to Double Capacity in 2015

As the region continues to establish itself as one of the world's premiere yachting destinations, Porto Montenegro has been under an on-going development project that will see its berth capacity increased from 250 berths for yachts up to 150m to 420 berths of the same size by May 2015.

M/Y NOVELA Now for Charter

The 29m/95' motor yacht NOVELA has been made available for charter and will be offered for cruising vacations in the breath-taking Croatia and Montenegro waters.

Charter Zaliv III in Croatia with No Delivery Fees

The popular 50m charter superyacht Zaliv III has a gap to fill in July between bookings in Croatia and Montenegro. This is a good opportunity to charter this yacht along the Dalmatian Coast without paying delivery fees.

SuperWine 2019

29 June 2019

One of the most prestigious wine festivals in the Mediterranean will return to the award-winning Porto Montenegro in June 2019 for its sixth edition.

SuperWine 2018

06 July 2018

The most exclusive wine event in the Adriatic will return to the award-winning location of Porto Montenegro for its fifth edition in July 2018.

MYBA Pop-Up Superyacht Show 2017

08 September 2017

Continuing to support Montenegro's growing stature as a superyacht hotspot, the MYBA Pop-Up Superyacht Show will return to Porto Montenegro on 8th September 2017.

MYBA Pop-Up Superyacht Show 2016

02 September 2016

Following a successful debut last year, the MYBA Pop-UP Superyacht Show is set to return to the beautiful Porto Montenegro this year.

The Superyacht Rendezvous Montenegro

01 January 1970

Establishing itself against an appropriately stunning backdrop, it's only a matter of time before the Superyacht Rendezvous Montenegro becomes an industry tradition.

Mediterranean

Infinitely enticing experiences spun out in the warmth of the Mediterranean sun

Montenegro

A hidden gem bursting with Adriatic beaches and mountainous landscape

All you need to know about visiting Porto Montenegro by charter yacht

A Montenegro superyacht charter is becoming increasingly sought-after, especially mooring at its marina. Since its opening in 2009, Porto Montenegro – situated in Montenegro's magnificent Bay of Kotor – has quickly gained a reputation as one of the most glamorous and sought-after marinas in the Mediterranean. Here's what you need to know about Porto Montenegro on a yacht charter.