South of France Yacht Charter Guide
The home of the world's most romantic and charming yacht charter destinations
Made up of iconic destinations and exceptional cruising grounds, there can be no better way of experiencing the south of France from the comfort of a superyacht. Indeed, from the glamorous coastal town of St Tropez to the various hotspots found elsewhere along the French Riviera, the south of France is simply brimming with possibilities.
Reasons to Visit
South of France
Encompasses a wealth of world-renowned yacht charter destinations
Closely gathered hotspots allow for diverse itineraries
Excellent facilities for large superyachts
Home to numerous iconic restaurants and bars
Good For
Nightlife
Monuments
Nature
Golf
Shopping
Fine Dining
Anchorage
Neighboured by the superyacht capital of Monaco and populated with some of the world's best towns and beaches, the South of France is unquestionably one of the finest parts of the Mediterranean to charter a yacht in. Encompassing the French Riviera, an exclusive region otherwise known as the Cote d'Azur, guests are able to visit a number of world renowned attractions which are each located within close proximity to one another. Whilst destinations such as Montpellier and regions like Midi-Pyrenees are situated in the South of France, these are not common cruising grounds for private superyacht charters.
When accessing the fantastic collection of cruising destinations, charter guests typically fly into Nice before getting a transfer to embark their chosen superyacht at one of the popular and well-equipped ports. Antibes, for example, is the home port for some of the world's largest superyachts and serves as a convenient starting point for an itinerary taking place in the South of France.
The more popular destinations found around the South of France include the chic town of St Tropez, the Bay of Angels close to Nice, and the unblemished beaches which fringe the ancient streets of Cannes. The proximity of Corsica to the coastline which fringes the South of France means that it's possible to visit the picturesque island during an itinerary in this part of the Mediterranean.
When charter guests have explored the more popular parts of the region, there's a quieter side of the South of France which offers a restorative tranquility. Porquerolles, for example, is known locally as the retreat of the French Riviera, and the authentic coast of Villefranche offers stretches of white sand beaches for guests to unwind on.
As one of the most coveted summertime vacation spots, there are a great many superyachts which visit this part of France each year. To discover which destination and yacht best meets the needs of you and your family, feel free to get in touch with your preferred charter broker after browsing all crewed yachts for charter in the South of France.
+  Read More
Other areas within the West Mediterranean: Re-discover St Tropez: the original JetSet hangout
Ever since Brigitte Bardot put St Tropez on the map back in 1956, it has been an in-demand destination among the world's most glamorous travellers. The original Jet...
---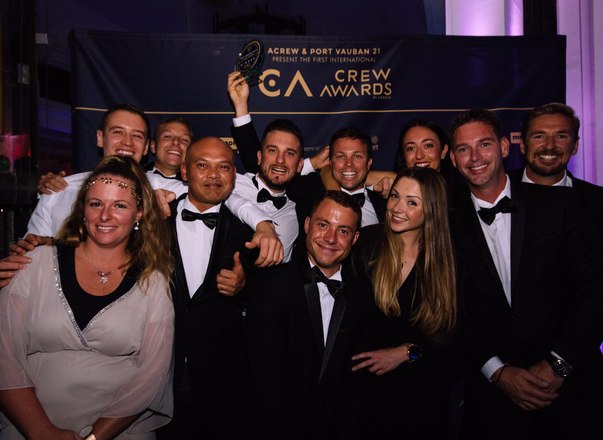 ---