Athens & Mainland Yacht Charter Guide
An enchanting land steeped in mythical charm
Greece combines the opulent magnificence of an ancient world with the extravagances of modern Europe, making for a charter destination which is imbued with cultural heritage. Greece is brimmed with enthralling mythology which is complemented by the remarkable ancient ruins, treasured temples and enigmatic architecture which dominates the mainland cities. Saturated in the Mediterranean sun, Greece is a heavenly destination for those looking to escape the pressures of modern life and immerse themselves in the peaceful purity that is Grecian culture.
Reasons to Visit
Athens & Mainland
Enthralling History
Exquisite Cuisine
Beautiful Sailing Grounds
Iconic Sightseeing
Dolphin Watching
Good For
Nightlife
Monuments
Golf
Shopping
Fine Dining
Bustling cosmopolitan cities, alabaster beaches and beautiful resorts entwined with some of the world's most astounding remnants of a vibrant and eventful history, make for a vacation unlike any other. This harmonious combination of enthralling ancient history and astounding natural beauty makes for a diverse location incomparable to anywhere else in the world. White washed buildings, blue-domed churches and beautifully painted pastel houses are synonymous with Greece, making for a captivating and otherworldly visit.
With many mainland cities to explore, the capital city of Athens is an unmissable stop. Home to the first Olympic stadium, the Panathenaic stadium and the Temple of Zeus, one of the Wonders of the Ancient World, Greece offers some of the most compelling sights in the world. Whilst visiting Athens be sure to visit the famous Acropolis where the renowned ruins exude a haunting allure of great historical significance. With endless cultural pursuits, Greece offers days upon days of iconic sights to see and hidden treasures to explore.
Boasting one of the largest coastlines in the world and hugged by the Aegean Sea, Greece has spectacular cruising grounds and beautiful surrounding views, all to be admired from your superyacht. With wonderfully predictable winds and outstanding visual navigation makes Greece a glorious destination for yacht charter. Cruise along waterfront villages against a backdrop of tumbling hills and mountainous scenery and meander along the stunning turquoise waters. Costa Navarino and Halkidiki offer secluded coves and crystalline waters, the perfect place to soak in serenity and unparalleled style.
The Greeks pride themselves on their cuisine with an array of mouth-watering foods waiting to be sampled such as mezes of feta salads, spicy souvlakia and stuffed vine leaves. Lovers of coffee, the passionate people of Greece are humble and welcoming.
Laced with a variety of opportunities, Greece is one of the world's oldest travel destinations and will without doubt awaken the senses and drawer you back time and again. With your fill of mainland Greece, be sure to explore the multitude of miniature, untouched islets scattered amid the better-known holiday retreats making Greece an all-round heavenly charter destination.
If you are interested in a Greek yachting vacation view all Greece luxury charter yachts and superyachts which are available to rent.
+  Read More
Other areas within Greece: Time for Two: The most romantic destinations for a yacht charter
Whether you're planning a Valentine's Day vacation, an unforgettable honeymoon or just want to spend quality time with your nearest and dearest on a superyacht, we ...
---
Top Attractions & Experiences in Athens & Mainland See All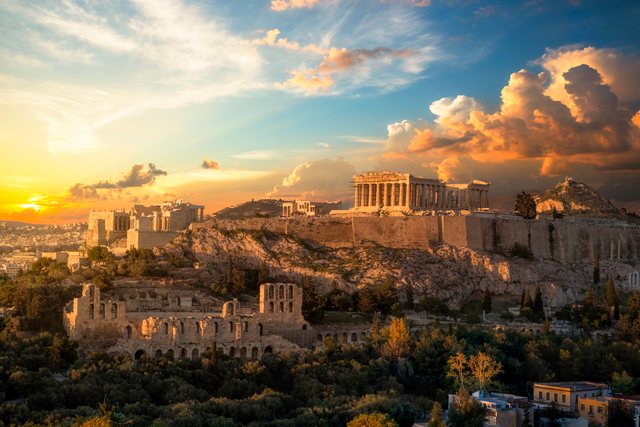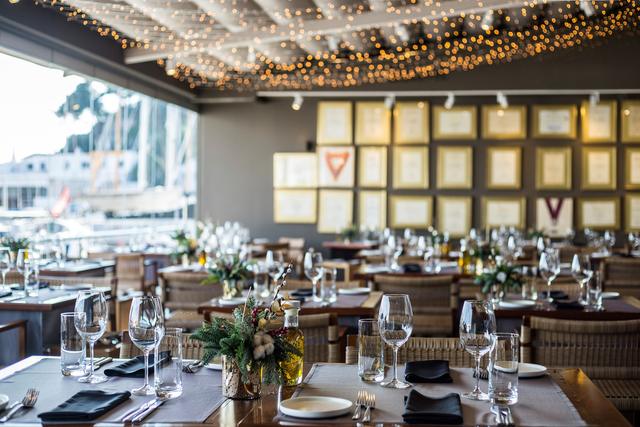 Interested?
Start planning your tailor-made Mediterranean vacation by contacting one of our specialists.
---