Greek Islands Charter Information
Content Related To: Greek Islands Charter Information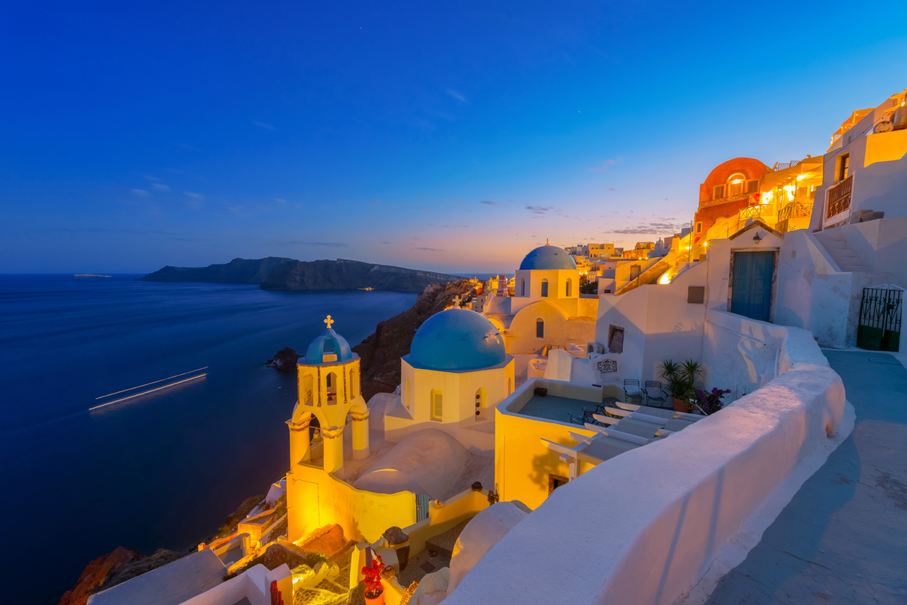 Chartering a luxury yacht in the Greek Islands holds endless possibilities to discover your own private paradise. With six main clusters to choose from, including the Sporades, Cyclades, Dodecanese, Ionian's, the Aegean Islands and the Saronic Islands, cruising vacations here encompass history, culture and exciting cities in addition to spectacular natural beauty. If you are planning to rent a crewed luxury yacht in the Greece Islands then take a look at our destination guides to find the best places to visit and when to go, view our photo tours for inspiration, find local events and stay informed with our regional Greek Islands news articles.
View all superyachts & megayachts available for Greece yacht charter vacations.
All
news
itinerary
event
destination
destination inspiration
Discover the Wonders of the Cyclades and the Saronic Gulf

One of the most beautiful archipelagos in the Mediterranean, the Cyclades offer clear blue skies, glistening turquoise waters, sugar cube houses that tumble down rocky cliffs, blue-doomed churches, ancient ruins and ancient natural wonders. From superyacht hotspots such as Santorini and Mykonos to secret hideaways, the 220-strong island-chain suits a variety of travellers. Discover rustic villages, cosmopolitan party hubs, romantic bays, glorious sunsets and fantastic seafood restaurants on your 10-day yacht charter around the spectacular waters of the Aegean Sea.

Escape to the Ionian Islands

Strewn along Greece's western coast, the Ionian Islands are nestled in the beautiful waters of the Grecian Sea, alluring yacht-goers with idyllic coastlines, charming Greek villages, and spectacular backdrops of forested mountains and olive groves. Although appearing to be linked in a chain off the mainland, the 12 main islands each have a distinct landscape and cultural history. Explore the Parisian-style arcades of Corfu Town, stop off at the pretty Italianate harbour towns of Paxi and venture to the sea caves of Zakynthos. Opportunities truly abound in the Ionian Islands.

Mediterranean Yacht Show 2016

07 May 2016

The 3rd edition of the Mediterranean Yacht Show will once again see an array of the world's best charter yachts gather at Nafplion's aqua blue shores for a memorable event.

Mediterranean Yacht Show 2014

03 May 2014

The inugural "Mediterranean Yacht Show" will be held in the beautiful historic town of Nafplion in Greece in May 2014.

Folegandros

Home to one of the most beautiful towns in the Greek islands

Ios

Explore further than the party reputation and you'll find island serenity.

Syros

Rugged and full of personality - Syros represents the 'real' Greece

Spetses

A playground for Greek tycoons and the global elite

Zakynthos

'An eclectic, hedonistic mix of nature and modern indulgence.'

Hydra

Wildly beautiful, meticulously unspoilt and unrivalled in Greek island perfection

Poros

'An inspiring island teaming with beaches, nature and culture.'

Paros

Energetic yet understated elegance with a hint of traditional charm.

Rhodes Island

A heady mix of old and new with rugged natural beauty.

Naxos

'Entwined in myths, legends and romantic Greek island settings.'

Sporades

A harmonious blend of vibrant colour and natural beauty

Santorini

The iconic gem of the East Mediterranean

Aegean Islands

Far removed from the mainland lies Greece's best kept secret

Crete

An authentic Greek Island with a metropolitan twist

Ionian Islands

An eclectic mix of idyllic charm and spirited adventure

Greece

An intoxicating blend of vibrant municipalities and awe-inspiring islands

Video: Visit Greece's Unexplored Islands

A video from Visit Greece expertly showcases the beauty of the unexplored islands on offer to those who choose to spend their charter vacation in its crystalline waters.