Below Deck Yacht Articles
Content Related To: Below Deck Yacht Articles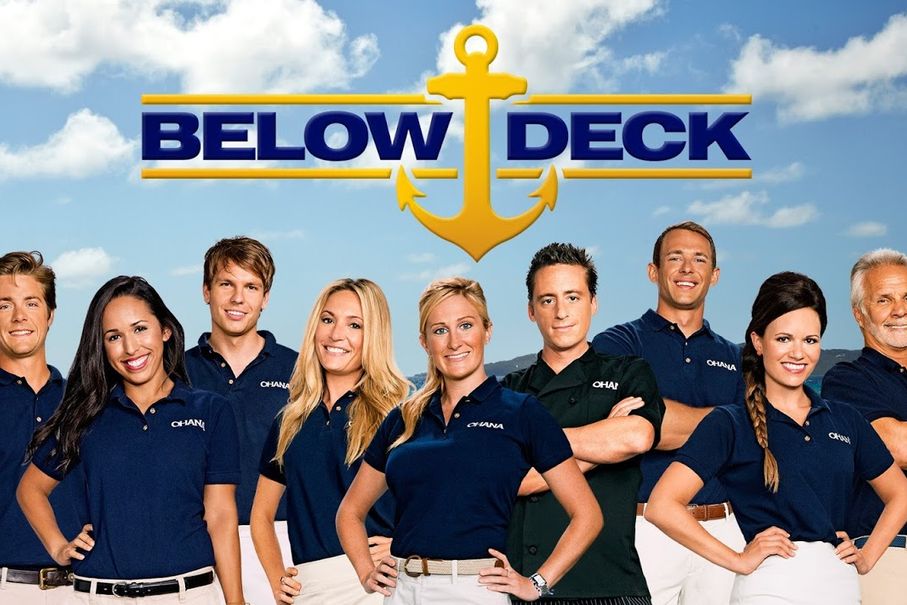 Bravo's 'Below Deck' reality TV series first appeared on screens in summer 2013 following the lives of crew and guests on board a charter yacht in the Caribbean. The show was created by co-executive producer, Rebecca Taylor, who spent three summers working on charter yachts in New England during her college years.
The 'Below Deck' show has featured some of the global charter fleet's most popular superyachts, including the 50m (164') motor yacht LUMIERE which appeared under the name of 'Honor' in season one. Series two meanwhile saw 47m/154' Admiral-built charter yacht RHINO (previously OHANA) take centre stage. Despite some criticism from the industry, 'Below Deck' has been a ratings hit and successfully demonstrated the importance of an experienced, professional charter crew.
All
destination inspiration
news
yacht feature
Below Deck: Discover the beautiful locations visited on the hit series

Since Bravo's Below Deck first aired in 2013, its popularity has grown exponentially with viewers drawn to the compelling upstairs/downstairs format that has served as a pivotal point for all the drama and antics taking place on board the superyachts each season. The beautiful locations, meanwhile, have provided the perfect backdrop for every instalment of the show and its subsequent spin-off series.

Below Deck's new adrenalin-fuelled spin-off set to air this Autumn

Avid fans of Bravo's successful reality show are in for a treat, as its latest iteration, Below Deck Adventure, is all about extreme thrills with the usual dose of high drama thrown in. This series takes place against the wild and breathtakingly beautiful backdrop of the glacial Norwegian fjords where the physical demands of cold weather and unparalleled pressures are set to test the limits of both guests and crew to the maximum.

Below Deck Mediterranean: Season 5, Spain Edition premieres tonight

Back for a fiery fifth season around the sunny shores of Spain, Below Deck Mediterranean will be hitting our screens tonight at 9/8c on Bravo TV. Ahead of the premiere, take a look inside the superyacht starring in season 5 of the show the Wellington (aka the Wellesley).

Below Deck Season 8 returns to the Caribbean

For the first time since Season 5, Captain Lee and his team are heading back to the Caribbean for Season 8, premiering on 2 November and filmed on board a returning favorite: 'My Seanna'.

Below Deck Mediterranean series 7 has returned

Back again with more drama, superyachts and wealthy clientele, Below Deck Mediterranean has just released its 7th series where viewers can keep up with life on board the 49m (160ft) superyacht HOME as it cruises around Malta, a destination never seen before on Below Deck.

Exclusive: Below Deck Down Under yacht THALASSA- real name revealed

Bravo's much-beloved maritime hit Below Deck has released a brand new spin-off following the new and energetic crew around the Whitsunday Islands in Australia. Viewers of the hit show, Below Deck Down Under may know the charter yacht as THALASSA, but the 55m (181ft) superyacht's real name is in fact KERI LEE III.

Below Deck returns for season 9 this October

The phenomenally successful Bravo franchise Below Deck is soon returning to our screens, with its long-awaited season 9 due to premiere on October 25. It will air on Bravo at 9 pm ET/PT as well as be available to stream soon after on Peacock.

Below Deck Season 9 in St Kitts onboard yacht MY SEANNA — for the last time?

Season 9 of the outstandingly successful Bravo franchise Below Deck is back with a bang, and set to premiere on October 25. And a brand new spectacular trailer following the latest antics of charters guests and crew onboard 56m (185ft) superyacht STARSHIP (aka MY SEANNA) in St Kitts and Nevis has just been released. This represents the third season which the impressive Delta Marina charter yacht has featured, appearing in season 6, 8 and 9.

Below Deck season 6 premieres tonight

Hit reality TV show Below Deck returns to Bravo TV at 9/8c tonight for its sixth season and will make history by heading to Tahiti for the very first time.

Below Deck season 6 filmed in Tahiti

The upcoming season of Below Deck filmed aboard the 56m/185ft charter yacht 'My Seanna' sees the hit reality TV series move from the Caribbean to the more far-flung cruising grounds of Tahiti.

Inside Below Deck Season 5 Superyacht VALOR

Airing on the 5th September, Below Deck season 5 sees the return of fan favourite Captain Lee Rosbach as well as superyacht VALOUR, the charter yacht which featured on Below Deck season 4.

Below Deck Mediterranean Season 2 To Air On May 2nd

Returning to viewer's screens on May 2nd, the second season of Below Deck Mediterranean will see some familiar and new crew members treat guests to luxury charter vacation in the beautiful waters of Croatia.

VIDEO: Take A Tour Of Below Deck Season 4 Yacht VALOR

Premiering on 6th September, Below Deck Season 4 has gotten off to a predictably stellar start, with fans voicing their excitement across social media. To prepare for the next episode, we take a look inside the starring superyacht VALOR.

Below Deck Season 3 Yacht EROS - Charter Yacht Renamed for TV Show

Motor Yacht EROS has been revealed as the show name for the yacht used in the upcoming season of Below Deck Series 3, set to hit U.S. television screens with a half-hour preview on Monday 10 August at 10pm ET/PT. In usual fashion to the previous two seasons of the hit show, the featured yacht has undergone a name change, usually known as charter yacht 'Mustang Sally.'

EXCLUSIVE: Below Deck Season 4 Yacht Named VALOUR

Consistent with the epically inspired names of the yachts in previous seasons of Below Deck, we can exclusively reveal that the name of the yacht in Below Deck Season 4 will be superyacht VALOUR.

Inside Below Deck Mediterranean Yacht - Ionian Princess

Showing this evening, a fresh cast of crew feature in the ever-popular TV series Below Deck for its fourth season. This time, the drama will be taking place on the 46m/150ft motor yacht 'Ionian Princess' in the Mediterranean.

VIDEO: Below Deck Mediterranean Trailer

Sure to please viewers of the hugely successful Below Deck TV series, the trailer for the forthcoming spin-off Below Deck Mediterranean shows off the 46m/50ft motor yacht Ionian Princess, the vessel where all the drama will take place this time around.

VIRTUAL TOUR OF BELOW DECK YACHT: See Inside Season 3's Superyacht EROS (aka Mustang Sally)

With long-serving Captain Lee Rosbach commenting that Season 3 of the popular Bravo TV show Below Deck is its 'best season yet,' excitement is high for the new series – premiering in the U.S tonight at 9pm EST. Ahead of her big debut, YachtCharterFleet take an exclusive peek inside the starring yacht EROS (otherwise known as motor yacht 'Mustang Sally') to see what charter guests are treated to on board the 161ft (49m) superyacht.

'Below Deck' Season 3 Yacht - M/Y 'Mustang Sally'?

We reported previously that the speculation of M/Y HARMONY featuring in the third season of 'Below Deck' was not correct and news on the grapevine is that the 49m/161ft superyacht 'Mustang Sally' may be used in the Bravo reality show, although show producers are keeping details close to their chest.

Bravo's 'Below Deck' Season 2 returns in August

After the popularity of Bravo TV's first season of 'Below Deck', it has now been confirmed to return to screens in the US for its second season on the 12th August and will follow a brand new crew on board the 47m Admiral motor yacht 'Ohana'.

Below Deck Yacht OHANA aka RHINO Showcases BVI's

Despite its controversial depiction of the life of charter crew and guests, 'reality' TV show 'Below Deck' does offer a look into kinds of spectacular destinations that are possible on board a beautiful charter yacht such as OHANA – now sold and renamed RHINO – with season 2 filmed in the British Virgin Islands.

Motor Yacht OHANA to Appear in 'Below Deck' Season 2 Reality Show

Following the ratings success of the first season, Bravo TV's 'Below Deck' season 2 is due to start filming this month and the charter yacht confirmed to appear is OHANA, the 47m/154' Admiral superyacht. The production company are currently seeking charter guests to take part in the new series.

In conversation: Below Deck's Captain Sandy Yawn shares her insight on yacht charter

Best known for her strong leadership and no-nonsense management style, Captain Sandra Yawn and her crew are the shining stars of 'Below Deck Mediterranean'. But away from the cameras and the on-deck drama, we catch up with Sandy to get her insight into the world of yachting, discover all her favorite Mediterranean destinations and learn why "Below Deck is the best thing that has happened to our industry."

Below Deck yacht names revealed - and how much it costs to rent the celebrity superyachts

Since 2013, Below Deck has been captivating TV audiences across the globe by offering a highly sought-after peek into life on board multi-million dollar superyachts. Taking readers behind the scenes, YachtCharterFleet identifies the yachts featured on the show, as well as those which have appeared on the celebrated spin-off series Below Deck Mediterranean, Below Deck Sailing, Below Deck Down Under and the latest, Below Deck Adventure.