The team behind the popular Bravo TV show 'Below Deck' are looking for a party of up to 8 guests to take part in a last-minute charter in the Bahamas for season 3, and are offering a highly reasonable charter deal.
Due to a cancellation, a last-minute charter gap is available in The Abacos Islands in the Northern Bahamas on board a mystery 165 ft/50m superyacht, which accommodates up to 8 guests in 4 well-appointed staterooms. The charter experience will be filmed for the season 3 of the show, which follows guests and crew on their travels and is expected to air in summer 2015.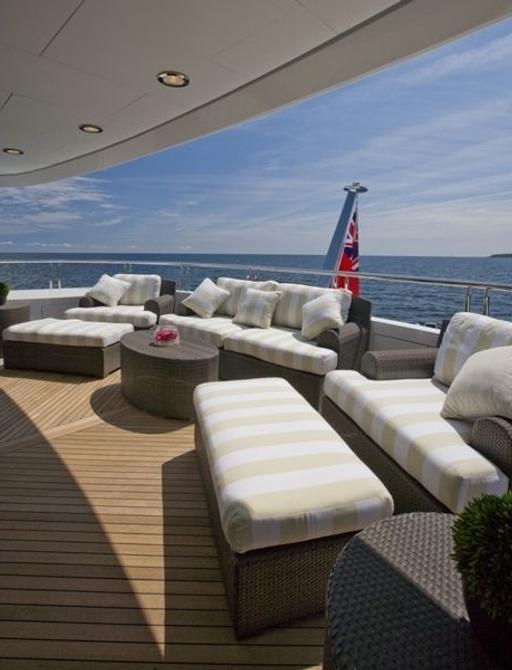 Guests will need to be available travel to the Bahamas on Saturday 21 February for a luxury yacht charter taking place from Sunday 22 to Tuesday 24 February, and depart the Caribbean on Wednesday 25 February.
The rate for the 3-day vacation is $35,000 (plus gratuity), includes all airfare, hotel accommodation and food and beverages during the superyacht charter - an excellent deal considering the standard charter rate of the luxury yacht in question is $150,000 (plus gratuity) per week.
Each charter group featured on 'Below Deck' will be able to personalise their own Bahamas yacht charter itinerary around The Abacos, islands spanning over 120 miles and offering stunning natural beauty.
A special discounted rate may be available but as yet that is to be announced by the organisers of Below Deck. For more information about taking part, contact us and we will put you in touch with the show's production team.
Dates:
Travel to the Bahamas: 21st February
Charter: Departs 22nd February – returns 24th February
Depart the Bahamas: 25th February
---