Naxos Yacht Charter Guide
'Entwined in myths, legends and romantic Greek island settings.'
The nuptial isle of Dionysos, God of wine and ecstasy, and a place where the beauty of its scenery is matched only by the charm of its traditional villages, Naxos invites visitors into a world of Greek culture and captivating Mediterranean atmosphere.
Reasons to Visit
Naxos
Great central Cyclades location
Imposing Mount Zeus
Southwest-facing coastline
Stretches of golden sands
Locally grown food and wine
Great for water-sports
Good For
Snorkeling
Monuments
Anchorage
Mountains
Located at the heart of the Cyclades island, Naxos is the largest of the group and a fantastic base in which to explore these popular Greek charter grounds that include delights such as Mykonos and Santorini. The island is dominated by the imposing and aptly named Mount Zeus, a 1004m high peak that forms the heart of the interior, covered in verdant green forests and enchanting villages. The charismatic capital of Chora is a bustling harbour town situated on the picturesque west coast and is known as one of the most beautiful in the region and is home to important historical sites such as the unfinished Temple of Apollo and the famous Portara (Big Door).
One of the biggest appeals of Naxos to charter guests is its glorious southwest-facing coast which is lined with exceptional stretches of sand that almost create one entire long beach, separated only by little headlands. It is here you will find beaches famous for their beauty and plentiful enough to find both secluded coves and busy summer spots such as Plaka, Agios Prokopios and Orkos. The western coastline meanwhile is perfect for adrenaline junkies looking to make full use of the toys on board your superyacht as the strong winds in the afternoon create ideal conditions for kite surfing and wind surfing.
For those looking to unwind, the natural beauty of the island provides a beautiful backdrop. As one of the greenest of the Cyclades it is best visited in late spring when the whole island bursts into bloom and you can head into the hills surrounded by the intoxicating scents of olive and citrus groves. The region is also known for its wine so make sure to load up with some bottles before heading back to your yacht to enjoy some chilled local tipples on the sundeck. The many offerings of axos make it perfect for all kinds of charter vacations, from active watersports to familygetaways but the romance of the setting undoubtedly makes for an unforgettable honeymoon yacht charter. View all luxury yachts for Charter in the Greek Islands.
+  Read More Deep dive: 10 of the best dive spots in the Mediterranean
Discover some of the most exciting and rewarding diving sites to visit on a Mediterranean yacht charter.
---
Top Attractions & Experiences in NaxosSee All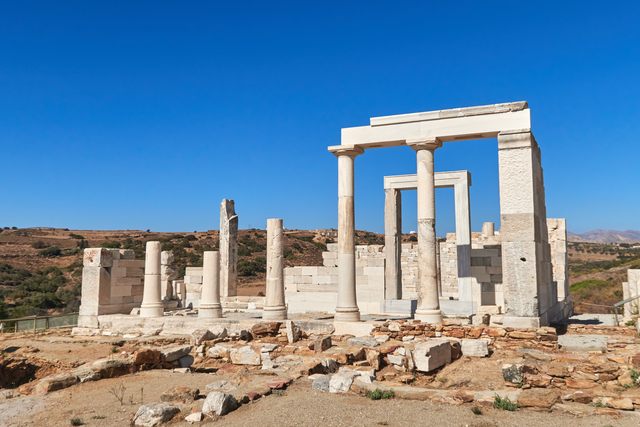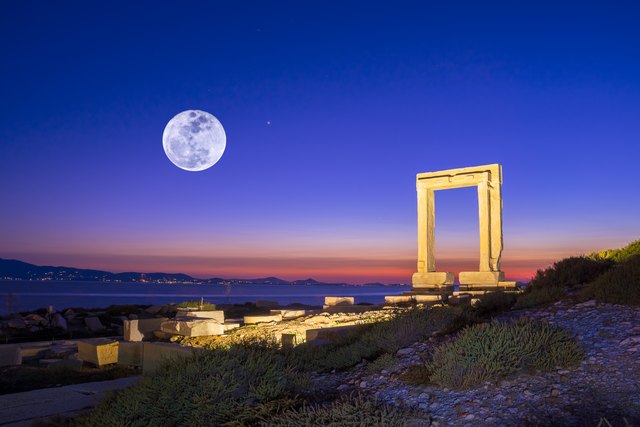 The Portara of Naxos
Make a wish within the Portara and you will feel Apollo's energy making it come true
Interested?
Start planning your tailor-made Mediterranean vacation by contacting one of our specialists.
---