British Virgin Islands Yacht Charter Guide
A delightfully deserted fantasyland, ideal for sailing retreats
Laced like emerald drops in the glittering waters of the Caribbean, the British Virgin Islands are peppered with pristine beaches, hidden coves and picturesque anchorages. Humbling and magical these volcanic islands are rugged in character and strikingly beautiful. Those looking for calm, tranquil sailing, deserted bays and excellent dive spots needn't look any further than the British Virgin Islands.
Reasons to Visit
British Virgin Islands
Beach Sports
Hiking Trails
Picnic Spots
Pristine Beaches
Snorkelling Adventures
Island Hopping
Often referred to as simply BVI, the British Virgin Islands is one of the most opulent and compelling charter destinations in the world. Centred in one of the most spectacular cruising areas in the Caribbean Sea, the BVI is home to a plethora of lush isles and islets, ideal for island hopping with each island offering its own unique delights.
Roughly split into two island chains the British Virgin Islands stretch for more than 30 miles and are separated by the Sir Francis Drake Channel. Located on the northern side, the main island of this glorious archipelago is Tortola which is neighboured by the Beef Island, Guana Island, The Camanoes and The Dogs. On the south side, Norman and Peter Islands, Dead Chest, Salt, Cooper and Ginger islands, and Virgin Gorda can be found. To the north east of the main group of islands are Jost Van Dyke and the Tobago islands, whilst Anegada lies 14 miles north of Virgin Gorda. Most of the islands are small and uninhabited with some being privately owned, the most notable of which being Richard Branson's Necker Island - the secluded nature of this gorgeous destination is the ultimate island escape.
Largely unspoiled by development and brushed by gentle trade winds, the British Virgin Islands make for a great sailing destination without being too rough for motor yachts. Abound with excellent yacht facilities it comes as no surprise to know that this charter destination has become one of the most popular in the world.
Tortola
The main island in the British Virgin Islands, Tortola is an eclectic mix of thick alluring jungle, towering mountain peaks and an assortment of vibrant towns. Deemed as the charter capital of the Caribbean, Tortola boasts an abundance of things to do with the hustle and bustle of the island capital of Road Town being an undoubted highlight. Sports enthusiasts will relish the opportunities to snorkel, fish, dive and hike before taking part in a game of tennis or cricket whilst beach lovers will admire the stretches of secluded sands which are lapped by crystalline azure waters.
Virgin Gorda
Brimmed with beauty and loved by all, Virgin Gorda has somehow maintained her innocence despite her increasing popularity. A yacht charter is the ultimate way to explore, with a relishing cool breeze making for calm and tranquil sailing. The Baths are unmissable, boasting obscure rock formations of mysterious shapes, which invite hikers to traverse the immense boulders and alluring grottoes.
Jost Van Dyke
Small in size but with a big personality, Jost Van Dyke radiates an overwhelming sense of welcome, making it difficult for visitors to leave this captivating destination. Reputed as the 'party island' of the BVI, Jost Van Dyke is rich with mountainous scenery and lush vegetation making it a secluded getaway with a vibrant twist. Laced with restaurants and bars aplenty, Jost Van Dyke is one of the most popular islands in the Caribbean and for good reason.
+  Read More
Explore areas within British Virgin Islands: Cocktails in the Caribbean: A drink for every destination
Whether you're island-hopping in the Bahamas or stretching out on the sand in St Barts, having a cocktail in hand is the perfect way to complement your Caribbean ya...
---
Top Attractions & Experiences in British Virgin IslandsSee All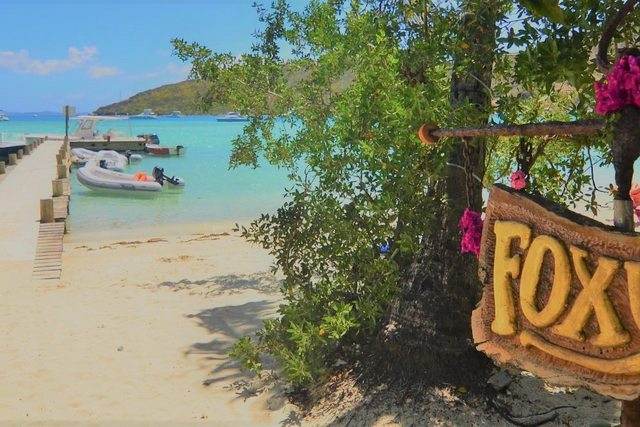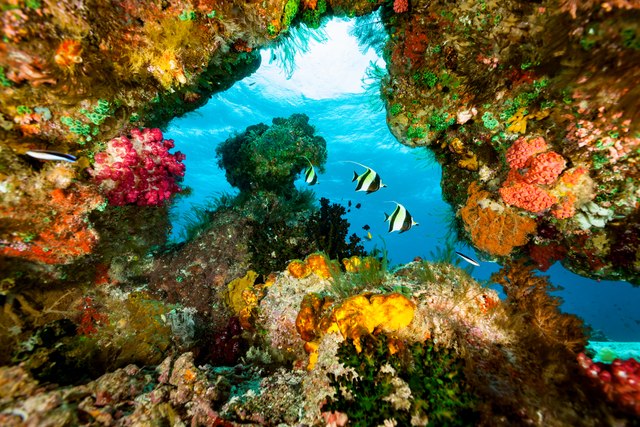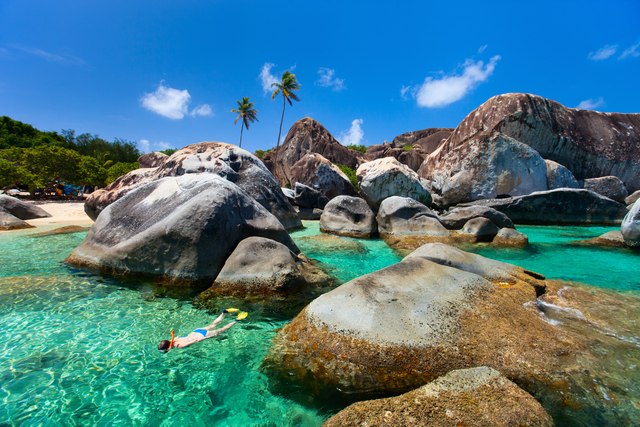 Interested?
Start planning your tailor-made Caribbean vacation by contacting one of our specialists.
---