North America Yacht Charter Guide
Gleaming skyscrapers contrast with majestic glaciers in unforgettable experiences.
Explore iconic cities, beautiful national parks and stunning beaches whilst twisting and turning amongst endless rolling vistas and ocean roads. From snow-capped mountains to vast barren deserts, towering forests and crystalline lakes, one lifetime is not enough to experience everything North America's cruising grounds have to offer.
Reasons to Visit
North America
Iconic Cities
Contrasting Cruising Grounds
Breath-Taking Natural Beauty
Fantastic Beaches
Inland Lakes
Diverse Cultures
America's East Coast is blessed with a wealth of cruising destinations through a system of canals, rivers and estuaries that stretch from Florida to Maine, ideal for a truly diverse luxury yacht charter vacation. Playing host to exhilarating cities such as the adrenaline charged New York with its intoxicating blend of world-famous attractions and spectacular high-rise buildings; the East Coast offers cutting-edge culture and breath-taking natural beauty.
Wander contentedly through the acres of vineyards in Napa Valley, revel in the flamboyant extravagance of Las Vegas and embark on a voyage through the highlights of California and the bright lights of San Francisco and Los Angeles. The Sunshine State of Florida lives up to its lively reputation amongst fantastic beaches and a metropolitan mesh of cultures and Latino vibe whilst historical New England is famous for its yachting connection and the legendary America's Cup.
Besides the exuberant opportunities provided by coastal cruising, The Great Lakes can be reached either from New York or the St Lawrence River, providing the unique experience of cruising the largest inland sailing area in the world. The waterways of the Southern States wind through old cities and ancient woodlands with secluded anchorages and snug harbours along the way.
The West Coast of North America boasts powerful beauty and varied landscapes, best explored from the comfort and luxury of your luxury charter yacht. Alaska and the Pacific North-West encompass vast areas of land with contrasting terrains from lush grasslands to dramatic glaciers. Island hop through your choice of the some 200 strong archipelago of the San Juan Islands, made up of a myriad of wildlife reserves and marine parks. The glamorous Catalina Island is perfect for a weekend of escapism, once visited by the great movie stars of Hollywood's heyday.
+  Read More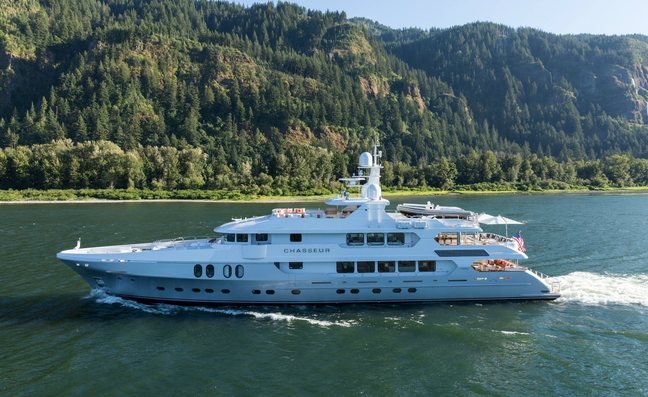 COVID-19 : Summer 2021 yacht charter destinations close to the USA
For charterers based in America looking to book a private yacht vacation closer to home this summer, there's a superb variety of on-the-doorstep destinations and a ...
Interested?
Start planning your tailor-made North America vacation by contacting one of our specialists.
---