As the official superyacht lineup for FLIBS 2019 continues to grow, YachtCharterFleet is actively monitoring the fleet. According to our yacht tracking system, superyachts are beginning to set course for Florida.
Kicking off from October 30, the 60th edition of FLIBS will be bringing hundreds of boats and thousands of attendees to Fort Lauderdale. Of the 1,200 vessels on display, around 230 superyachts (over 78ft) are expected to be in attendance based on our data data from last year.
Our latest intelligence data shows that 170 yachts have announced their intention to attend the show to date. We are actively monitoring their status, and it would appear that a number of yachts have started to make the journey to Fort Lauderdale.
Superyachts en-route to FLIBS from the Mediterranean
While many luxury yachts will be making the journey from the Mediterranean independently, several have chosen to be transported via yacht transportation vessels.
Dockwise Yacht Transport's (DYT) semi-submersible superyacht transportation vessel 'Yacht Express' left Genoa last week and is currently in the North Atlantic Sea. She is due to arrive in Port Eveglades in the USA on the 21st October.
Of the vessels on display, around 230 superyachts are expected to be in attendance.
SevenStar's MV Parkgracht also set off from Genoa, and has made a pickup in Mallorco en-route to Florida. It's thought she is making the passage with 131ft (40m) luxury yacht Take 5, 106ft (32m) motor yacht Lampin' and a number of other yachts onboard.
EXCELLENCE is currently en route, marking her first transatlantic voyage. She berthed briefly in Madiera before heading onwards to Florida last week.
She is expected to be one of the most eye-catching yachts at the show, with her spaceship-style exteriors and large segments of glazing.
The majority of larger yachts are making their way across the Atlantic on their own hulls.
The largest yacht to attend the show will be 311ft (95m) motor yacht MADSUMMER and she began her journey two weeks ago. She is set to impress at FLIBS with her elegant Harrison Eidsgaard exteriors, alongside her playful Laura Sessa Romboli interior styling.
The 72m/236ft charter yacht SOLO is also completing the journey on her own hull. She has only recently begun her journey, passing throught the straight of Gibraltar two days ago.
YachtCharterFleet is proving the most up-to-date live information on the fleet of superyachts attending FLIBS 2019. For more information, bookmark the link below: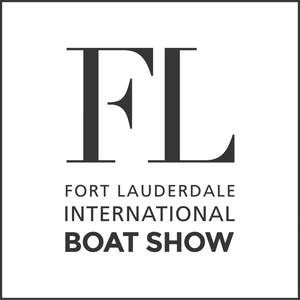 FLIBS 2019 Superyachts Lineup
View up-to-date information of all superyachts attending Fort Lauderdale International Boat Show.
Superyachts Attending
---