Ahead of FLIBS 2019, YachtCharterFleet has once again collaborated with YachtBuyer to bring you the most up-to-date and accurate data analysis and infographic to give you the full picture of all the superyachts attending the Fort Lauderdale Boat Show 2019.
Celebrating its landmark 60th edition this year, the Fort Lauderdale Boat Show will be back between October 30 - November 3 to showcase another fleet of boats across seven show locations in Fort Lauderdale.
Over 1,500 vessels are set to go display this year, ranging from personal watercrafts to luxury superyachts.
Focusing exclusively on superyachts, which officially measure 78ft (or 23.7m), YachtCharterFleet has teamed up with YachtBuyer to crunch the numbers and bring you the most accurate insight into FLIBS 2019.
All information is correct as of 48 hours before the boat show opens its doors.

The 2019 fleet comprises 265 superyachts measuring over 78ft (23.7m), which marks a record-breaking turnout for the boat show and a huge leap compared to previous years' figures.
Given that the 2018 fleet welcomed just 213 superyachts and the 2017 lineup had only 226 yachts, this year's fleet is a promising indicator of an increasingly successful future for FLIBS.
This year will also showcase the youngest fleet in the show's history, with the average age of attending superyachts coming in at 9.42 years.
In-line with this data, FLIBS 2019 will also have the highest number of superyachts delivered in the same year as the boat show, with a total of 28 superyachts delivered in 2019 on display. Previous years can't reach the same highs- with just 18 new superyachts at FLIBS 2015 and 16 new superyachts at FLIBS 2017.
FLIBS 2019 represents the most expensive fleet in show history, with the total asking price of superyachts in attendance coming in at a cool $2.1 billion.
Once again, this number is a sharp increase from previous year's prices. The total asking price of the superyachts at the show in 2018 was $1.8 billion and the total asking price in 2017 was $1.9 billion.
This figure is in line with the number of superyachts for sale. 2019 will see a total of 227 superyachts for sale, compared to 190 and 193 in 2018 and 2017 respectively.
The total asking price of yachts in attendance comes in at a cool $2.1 billion. Once again, this number is a sharp increase from previous year's prices.
The average age of yachts for sale attending FLIBS 2019 is also younger than ever. The median age is 10.29 years; down from 11.62 in 2018 and 12.74 in 2017.
This means that FLIBS is the boat show of choice for those looking to browse a selection of the newest yachts on the market.
The largest yacht on display will be 95m/311ft motor yacht MADSUMMER, a brand new launch from Lurssen which is sure to generate plenty of buzz in Fort Lauderdale.
Meanwhile, the yacht with the heftiest price tag at the show will be 83m/272ft charter yacht 'Here Comes the Sun', the second-largest yacht on the lineup.
While the 2019 turnout is higher and the superyachts are younger than ever, interestingly this doesn't reflect a longer LOA.
The average LOA of superyachts in attendance has declined, and this is likely linked to the increase in show locations at FLIBS. By unveiling the Superyacht Village, the boat show has opened up more berths for smaller superyachts, thus leading to a decrease in average length.
YachtCharterFleet will be on the ground in Fort Lauderdale to provide you with live reporting and up-to-date coverage from the boat show. Be sure to keep checking our site for more information.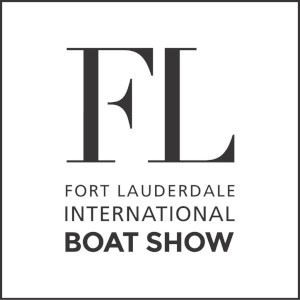 FLIBS 2019 SUPERYACHTS LINEUP
View up-to-date information of all superyachts attending Fort Lauderdale International Boat Show.
Superyachts Attending
---