Harbour Island Yacht Charter Guide
Stunning Beaches And Tranquility
Famous across the globe for its special beaches, Harbour Island continues to draw tourists from across the globe to enjoy the incredible sights and experiences on the island.
Reasons to Visit
Harbour Island
Iconic Pink Sands
Dunmore Town
Good For
Snorkeling
Marine Life
Nature
Named as a location with one of the best beaches in the world the location of Harbour Island is one of the most sought after holiday destinations in the Bahamas. The stunning pink sandy beaches are the envy of beach locations around the world as tourists flock in to see the pink sand for themselves.
The comforting atmosphere of this island is warm and welcoming. Walking along the soft pink sand you can see many luxurious restaurants which offer local delicacies including the favorite conch salad.
Moving inland you can visit the one town on the island, Dunmore Town. The English colonial architecture is just as it was when the settlers arrived and gives you a unique sight into times gone by. Taking a stroll around the streets you can enjoy the Bahamian atmosphere at its best and maybe even mingle with some of the A list celebrities who frequently visit the island.
Into the warm water around the coast you can enjoy some incredible sights in the crystal clear waters. Hundreds of underwater species roam these waters and you may even try your hand at some fishing, for a fresh feast for supper. Anglers and sunbathers alike will remember Harbour Island forever, so incorporate the island in to an idyllic itinerary by viewing all the luxury superyachts for Bahamas yacht charters.
+  Read More
Other areas within Eleuthera :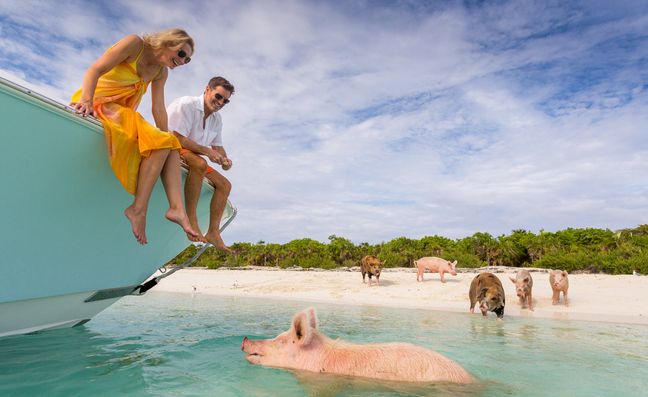 Everything you can still do on a Bahamas yacht charter after Hurricane Dorian
Hurricane Dorian left a trail of devastation in its wake when it made landfall across the Abacos Islands and Grand Bahama last month; but the majority of islands in...
---
Top Attractions & Experiences in Harbour IslandSee All
Interested?
Start planning your tailor-made Caribbean vacation by contacting one of our specialists.