Africa Yacht Charter Guide
A melting pot of colour and contrasts
This remarkable continent boasts an abundance of magnificent countries and stunning archipelago's, offering truly exhilarating and unforgettable experiences. The very name itself conjures up images of vast open plains, wildlife encounters and iconic scenery. Encompassed by the Mediterranean Sea to the North and Indian Ocean to the southeast, Africa provides some of the most extraordinary cruising grounds where visitors can revel in the pebbly shorelines, sunlit beaches and magnificent island retreats.
Reasons to Visit
Africa
Safari Wildlife
Local Cultures
Beautiful Beaches
Snorkelling
Rainforest Walks
Fishing Harbours
Vibrant Markets
To the northeast of Africa lies the alluring country of Egypt. Hugged by the Red Sea and teeming with historical landmarks, Egypt is an idyllic location and perfect for exploring stunning sandy beaches, striking landscape scenery and world-class diving spots. Burrowed between the northeast and northwest sits Tunisia, boasting one of the best known marina's on the bay of Tunis. Framed by lush green scenery, the marina of Sidi Bou Said offers breathtaking views and crystalline waters making for a picturesque setting at anchor. With elusive city remains and arcs of golden sands close by this is a popular location for those looking to explore some of Tunisia's picture perfect delights. More marinas can be found to the east coast where coffee houses, medieval quarters, vibrant markets and fishing harbours are waiting to be explored.
To Africa's northwest lies Morocco, a profusion of life, colour and music which is famed for cities such as Casablanca and Marrakech. Morocco is a captivating destination which will awaken the senses and the soul with its beachfront beauty and vibrant markets making for an intoxicating stay.
Venture further south to visit the small yet enthralling nation of Djibouti. Rich in culture, adventure and intriguing character, Djibouti is nestled in the horn of Africa, though what it lacks in size it makes up for in charisma and charm. Lying to the southeast, Mozambique boasts a rustic charm and a laid back ambience for a relaxing charter vacation. This indulgent destination is brimmed with beautiful oases, secluded archipelagos and excellent fishing opportunities. With stunning tropical beaches and beautiful coastlines, Mozambique offers the ultimate escape.
For jungle adventures, safari wildlife and lush rainforests, Madagascar is a haven for outdoor lovers. Sitting in the Indian Ocean, this island country is teeming with exotic flora and fauna and is home to some of the most remarkable wildlife in the world. Beautiful arcs of sandy beaches invite tranquil serenity making this the ultimate island retreat.
The captivating land of South Africa lies to the southernmost tip of this bronzed continent and is home to a plethora of astounding landmarks and cosmopolitan cities. From deserted coastlines and safari adventures to the allure of Table Mountain, South Africa is brimmed with momentous experiences and true yachting delights.
Aside from breathtaking nature and heart stopping beauty it is the people of Africa who capture the hearts of all who travel here, with their warmth and hospitality making in difficult not to return time and again for years to come. Extensively regarded as a conspicuous yacht charter destination, Africa is unobtrusively gaining a devoted following attracted by its distinctive way of life and unparalleled collection of sights, activities and natural marvels.
An enlightening and intriguing continent, just one visit to Africa will keep you coming back time and again.
+  Read More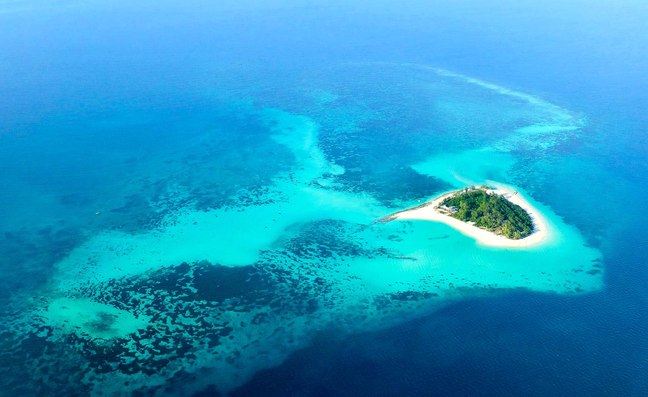 Thanda Island - The Award-Winning Private Island
Occupying a slice of the Indian Ocean roughly 30km adrift from Tanzania's mainland, Thanda Island is a private island haven with exclusive access to a superyacht.
---
Interested?
Start planning your tailor-made Africa vacation by contacting one of our specialists.
---