US Virgin Islands Yacht Charter Guide
A land of paradise beaches and indulgent relaxation
Boasting pristine beaches, glittering waters and secluded hideaways, it is no surprise the US Virgin Islands have been deemed 'America's Caribbean Paradise'. This idyllic charter location is perfect for island hopping and exploring diverse scenery and cultures from one island to the next. Compromising a trio of stunning isles, the US Virgin Islands is a world-class yachting destination set in the cobalt waters of the Caribbean Sea.
Reasons to Visit
US Virgin Islands
Hiking Trails
Perfect Beaches
Boutique Shopping
Casinos & Nightlife
National Parks
Romantic Retreats
Fine Cuisine
Lying to the northern tip of the Leeward Islands and closely located to Puerto Rico, the three islands within this quaint archipelago are known as St Croix, St Thomas, and St John. Although each is unique in its own right, the trio encompasses a myriad of first-class facilities, premier seaside resorts and picture-perfect anchorages. Cruising along the translucent waters of the Caribbean, a yacht charter to the US Virgin Islands exudes the epitome of relaxation.
St Croix
Relatively rugged and somewhat off the beaten-track, St Croix is the largest of the three islands and lies 40 miles south of its sibling island St Thomas. Brimmed with lush rainforests, sugar plantations and rum distilleries, St Croix is the less visited of the three islands giving it an air of exclusivity. This refreshingly slow paced island boasts some of the finest cuisine in the area and is renowned for two main towns, Christiansted and Frederiksted. For shopping lovers, the restored Danish port of Christiansted offers boutique shopping in addition to remnants of Danish culture whereas the Victorian-looking Frederiksted is often explored for its tropical rainforest and exciting pirate ruins.
St Thomas
The busiest of the islands, St Thomas is teeming with opulent hotels and inviting restaurants and bars. Often the most popular of the three, St Thomas is no stranger to the tourist crowds, though shopping lovers will enjoy elegant boutique shopping with sublime beaches waiting to catch the spenders who shop 'til they drop. Home to the bustling capital of Charlotte Amalie, visitors looking for a thrill will love the 700ft skylift which provides excellent views from the top of the town. With many opportunities for surfing, kayaking, hiking and snorkelling St Thomas offers a plethora of adrenaline fuelled activities in addition to an exuberant nightlife, with casinos and bars aplenty.
St John
Although just a mere 3 miles away from the neighbouring island of St Thomas, St John could be a world away. Largely protected as national parkland, St John is laced with secluded bays and pirate ruins and has earned a reputation as the region's most lovely island. With tropical hills and beautiful arced sandy beaches at Trunk Bay, St John is romantic, remote and perfect for lovers of the outdoors. With opportunities to snorkel and hike or simply wind down in the sun, this island offers sumptuous relaxation of the highest calibre.
+  Read More Cocktails in the Caribbean: A drink for every destination
Whether you're island-hopping in the Bahamas or stretching out on the sand in St Barts, having a cocktail in hand is the perfect way to complement your Caribbean ya...
---
Top Attractions & Experiences in US Virgin IslandsSee All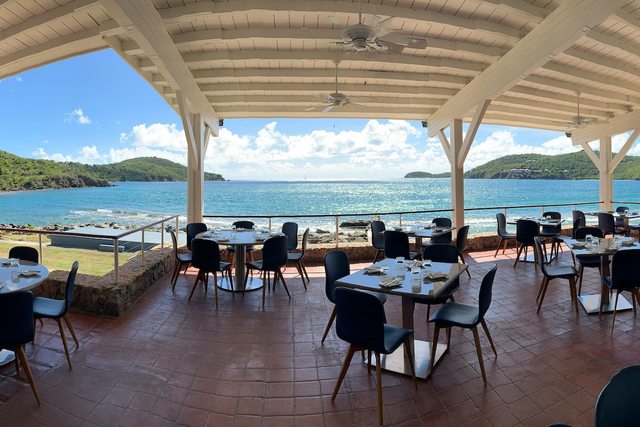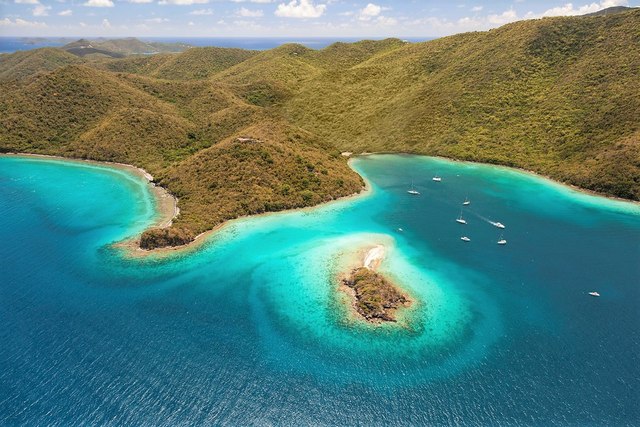 Interested?
Start planning your tailor-made Caribbean vacation by contacting one of our specialists.
---