Spain Yacht Charter Guide
A land devoted to living the good life
Rich in passion and sophistication, Spain boasts an assortment of vibrant cities, spectacular beaches, stunning architecture and flamboyant cultures. Spain offers a yacht charter which is brimmed with variety from bustling streets, idyllic islands and rural retreats, the choice is yours.
Reasons to Visit
Spain
Shopping
Sightseeing
Beautiful Beaches
Dolphin Watching
Watersports
Spain is one of the most characteristic places to charter in the world, with a benign climate, laid back locals and long sandy beaches to be explored. The three main cruising destinations are the Atlantic coast, Mediterranean coast and the Balearic Islands. The Atlantic coast, although very beautiful, is often a troublesome charter destination with unpredictable weather making it somewhat uncomfortable on the water with few secure anchorages. The Mediterranean however, boasts many facilities for superyachts with many stunning places to visit often with weather and tides which are often predictable. The most popular out of the three, is without doubt the Balearic Islands, boasting enchanting fishing villages, secluded coves and a lively nightlife, the Balearics features four main islands, each of which are unique in charm and appeal.
For those looking for a taste of the vibrant city life, places such as Marbella, Barcelona and Valencia offer majestic architecture, handsome city streets and exquisite cuisine. Barcelona is world renowned for its modernist architecture and the hustle and bustle of the famous Ramblas making for an elegant and stylish stay. Laced with glitz and glamour with excellent sailing conditions and beautiful coastlines, Valencia is one of Europe's fasting growing cities. Marbella, the finest resort of the south coast of Spain, where water sports, dolphin watching and fishing can be enjoyed in abundance.
The recent devotion to modernising Spanish marinas has endorsed some fantastic new marina developments along the coastline where all yacht charters are welcome. Saturated with vivacious culture, innovative cuisine and incredible scenery it is no wonder this region is an extremely popular yacht charter destination.
Spain offers a gloriously sunny climate coupled with numerous ivory beaches that will take your breath away. Make the most out of the silky, sandy shores, soak up the unrelenting sun and revel in the sublime relaxation that is on offer.
+  Read More
Other areas within the West Mediterranean:
---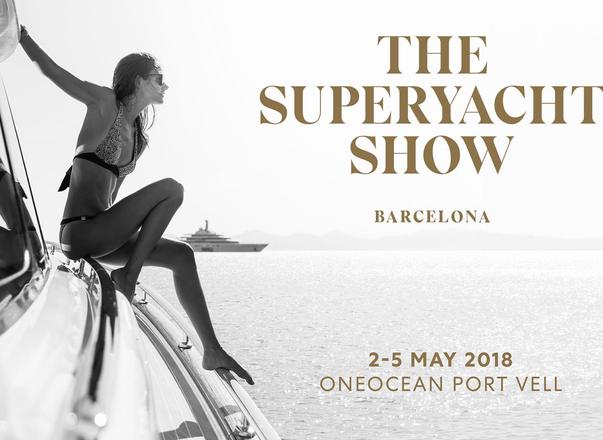 LYBRA To Launch The Superyacht Show In 2018
The Large Yacht Brokers Association (LYBRA) has unveiled plans for a brand new client-focused yachting event known as The Superyacht Show, which will take place from 2nd to 5th May in OneOcean Port Vell in Barcelon...a, Spain.
Read More