Geiranger Yacht Charter Guide
The jewel in the crown of Norway's fjord region
Boasting some of the most mystical vistas imaginable, Geiranger is truly one of nature's masterpieces. The unrivalled beauty of the scenery enclosing this sleepy port town is nothing short of a marvel, calling for you to immerse yourself in it's stunning allure. Situated at the head of the world famous Geirangerfjord, the town is ideally positioned along Noway's west coast, enabling you to explore the fjord region in all it's glory.
Geiranger sees thousands of visitors converge on it's shores each season, all in an effort to glimpse the dramatic natural beauty of it's main attraction; the UNESCO World Heritage listed Geirangerfjord. But even though the town itself is modest, it's definitely worth spending a night during your Norwegian yacht charter trip, to truly appreciate the fairytale landscape you'll find yourself submerged in.
Undoubtedly the best way to see the scenically outstanding fjord, is from the vantage point of the water. What better way to grasp the magnitude of the impressive wild waters cascading down sheer mountain faces than from the humble kayak, or cruising by on your yacht charter? However you choose to view it, a sense of insignificance will assuredly make itself known as you glide through the mists, and revel in the quiet serenity of the majestic landscape engulfing you on all sides. You'll spy countless waterfalls slicing through the craggy elevations as you make your way along the nine mile long fjord, including the famous Seven Sisters, Bride's Veil and Suitor waterfalls, all feeding the 240m depths below you.
Direct your gaze up the 1600 metre rock faces towering above you, and you'll spot deserted alpine farms that seem to defy gravity, or others down near the water's edge, each offering a snapshot into Norwegian fjord history. For a more immersive experience into ancestral fjord life, you can visit Herdal Farm. A traditional working farm situated in a UNESCO World Heritage area, it runs seasonally and enables you to spend some time exploring the inner workings of fjord farm life within easy reach of Geiranger.
If you'd prefer a bird's eye view of this most magnificent fjord, we'd recommend hiring a car or joining a tour and venturing out of town towards Eagles Bend, or 'Ørnevegen' as it's known locally. This is the steepest stretch of road from Geiranger to Eidsdal, and features 11 hairpin bends which are not for the faint at heart! Since it was built, Geiranger has enjoyed year-round road access, and it's gradually become the go-to point for arresting panoramic views of the town and fjord.
Alternatively, take the road up to the summit of Mount Dalsnibba and enjoy what's known as Europe's highest fjord view from a road. From an elevation of 1500m, the spectacular view is one you'll undoubtedly cherish from that moment on. Monumental fjord views and snow-tipped peaks spread below the Geiranger Skywalk, providing a spectacular view unlike any other. Make sure you wear something warm, as the air will be colder at that altitude. Or if you don't want to venture up that far, you could visit Flydalsjuvet, an ideal photography spot and where you'll likely snap that Instagram-worthy shot.
After absorbing the mystical wonder of Geirangerfjord, head back to Geiranger town to catch your breath and relax with a bite to eat. The small town offers a few quaint, laid-back places to enjoy a meal or a warming drink after your exertions above sea level. Café Ole is a welcoming spot where you can sip on a coffee and recharge after hours immersed in the great outdoors, or have lunch at Brasserie Posten where you can sample a spread of delectable local Norwegian delicacies. Naustkroa is said to be a great dinner spot, along with the bistro at Hotel Geiranger. Bear in mind the town is small and dining places have limited seating, so if you happen to be there at the same time as a cruise ship, or in the summertime, reservations are definitely recommended.
Once you've sampled all Geiranger has to offer in terms of awe-inspiring nature and local foods, you must pay a visit to the chocolate shop Fjordnaer, before you leave on the next leg of your yacht charter trip. Some days the silky cocoa scents snake through the towns streets all the way down to the dock, as the handmade chocolate is crafted with flavours inspired by Norway. Pick up some cloudberry truffles as a souvenir of your time in this magical town.
Geiranger Marina is conveniently situated in the centre of the town and ideally caters for yachts up to 60m. It's the perfect central place from which to explore the extraordinary natural scenery, and roam the streets of the enchanting town primed for visiting on a crewed yacht charter vacation.
Start planning your mystical getaway in one of the world's most stunning regions by comparing the entire market of superyachts for charter in Norway.
+  Read More
---
Top Attractions & Experiences in GeirangerSee All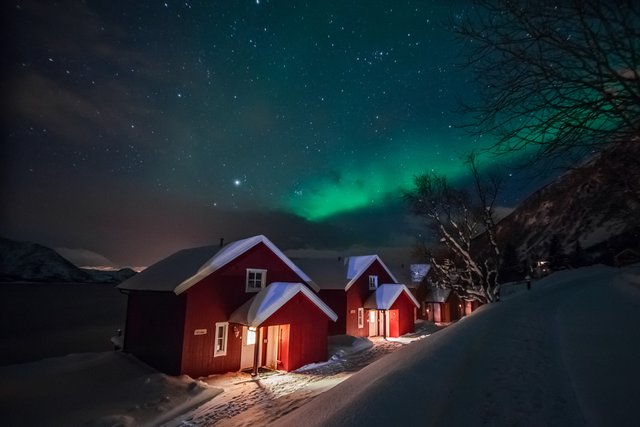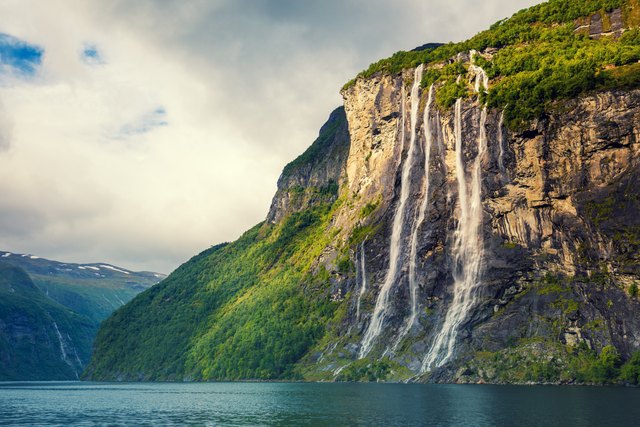 Interested?
Start planning your tailor-made Northern Europe vacation by contacting one of our specialists.