Formentera Yacht Charter Guide
One of the crowning jewels of the Balearic Islands
Well known for being Ibiza's quieter sister island, Formentera gives you everything you'd want from an idyllic beach destination. As part of the Balearic archipelago, located off Spain's south east coastline, Formentera boasts the long white sandy beaches and glorious year-round weather for which the island-chain is renowned.
Reasons to Visit
Formentera
Easily accessible from Ibiza
A quaint and perfectly preserved destination
Fringed by clean and crystal clear waters
Features a selection of pristine beaches
Good For
Snorkeling
Marine Life
Nature
Anchorage
With a blanket ban on beachfront developments, the beaches on Formentera are largely untouched making them perfect for undisturbed, idyllic relaxation. Likened to the beaches found in the Caribbean, Platja de Migjorn is a 5-mile-long sandy ribbon of sand which, despite easily being the island's most beautiful stretch of coastline, remains pristine, quiet and a dreamlike stop-off for yacht-goers.
Despite being only 17 kilometres away from the hustle and bustle of Ibiza, the atmosphere on the island is calm, peaceful and simply divine. Soaking up the laidback ambience of secluded white sandy beaches, you can indulge in some of the locally produced spirits and handmade sangria in one of the many open-air cocktail bars and cafes close to the harbour in La Savina. Mainly known for being the entrance to Formentera, La Savina also hosts two pretty in-land lagoons, which are perfect for a little more privacy.
Travelling around the island to the capital of San Francisco you can shop till you drop in the many small stores and boutiques. Pick up some handmade souvenirs or locally sourced and produced products to take a taste of Spain home with you. Before leaving the charming central square, take some time to watch the slow world move by over tapas and sangria.
A historical point of interest in San Francisco is the cube-shaped church, which once acted a double life as a fortress. Cannons were positioned in the church until the mid-19th century to protect the inhabitants from the occupants of the Jolly Roger.
For a touch of culture, visit Es Calos beach. More rocky than the other luscious beaches on the island, this is a hotspot for local fishermen. Watch the small boats conducting their daily business before making one last call to Estany de Peix. Manoeuvre your charter yacht through the narrow inlet and arrive in a large salt lake. This area is protected, so no anchoring is permitted, but you'll be able to take in the spectacle of scores of pink flamingos that gather here.
To begin planning your vacation in these waters, take a look at all luxury yachts available to rent in Formentera.
+  Read More

The hottest destinations in the Mediterranean for summer 2020
The Mediterranean is calling, and to help you have the best yacht charter vacation this summer, we've rounded up all the insider secrets, stand-out itineraries and ...
---
Top Attractions & Experiences in FormenteraSee All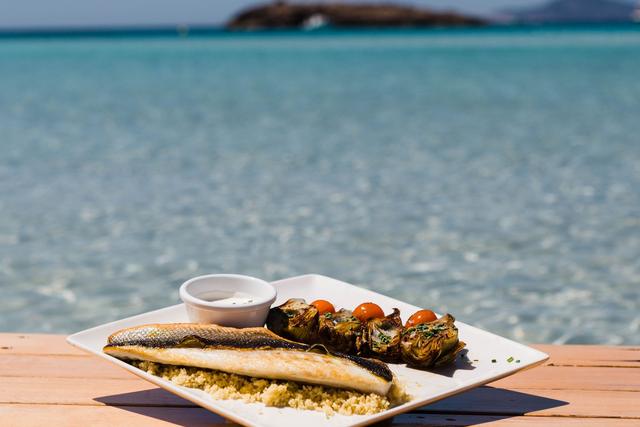 Interested?
Start planning your tailor-made Mediterranean vacation by contacting one of our specialists.
---