Fethiye Yacht Charter Guide
One of the finest harbours in this part of the Mediterranean
Although one of the liveliest spots along the beautiful Turquoise Coast, Fethiye still embraces the atmosphere of a Turkish seaside town. Occupying the site of ancient Telmessos, its dramatic cliffs still bear the carvings of magnificent rock tombs whilst a generous sprinkling of upmarket bars and restaurants offer an ever-returning superyacht crowd everything they need ashore.
Reasons to Visit
Fethiye
Magnificent ancient rock tombs
Lively upmarket bars and restaurants
Beautiful National Park setting
Perfect base for exploring the coast
Combination of quiet and busy villages
Like much of this stretch of coastline, Fethiye has a long history of sailing and yacht building as well as accommodating the discerning traveller. The natural harbour is considered one of the region's best and much of the coast and nearby islands are only accessible by boat, ensuring it remains a favourite stop on yacht charter itineraries. The harbour is also a perfect base for exploring the Gulf of Fethiye, the famous Twelve Islands and the many delights of the Aegean.
15km south of Fethiye is one of these delights in the town of Ölüdeniz. It's impossibly blue sheltered lagoon trimmed with white sandy beach and backed by National Park forest land sets an idyllic backdrop. Its beauty is no secret however and it can get busy over the summer, but as is the benefit of travelling by superyacht, you're sure to discover an undiscovered cove along the way. If you are determined to find tranquility on land then hop over the hill to the ghost village of Kayaköy (Karmylassos), made famous in the Louis Des Bernières novel Birds Without Wings.
The Gulf of Fethiye also encompasses the stunning bay of Skopea Limani which offers its own collection of gems in the form of indented bays, inlets and islets. This is an ideal place to switch off and wind down by exploring the many secret coves of the coastlines and taking long walks ashore through the mountain trails and ancient ruins. A popular stop off here is the first of the inlet's along the southern entrance to the bay called Kapi Creek. If you're heading here then make sure to enjoy some food at its restaurant which is built over the water and boasts amazing views of the surrounding hills and calm waters.
In order to find out more regarding these cruising grounds, be sure to get in touch with your preferred charter broker after taking a look at all of the luxury yachts & gulets available for charter in Turkey.
+  Read More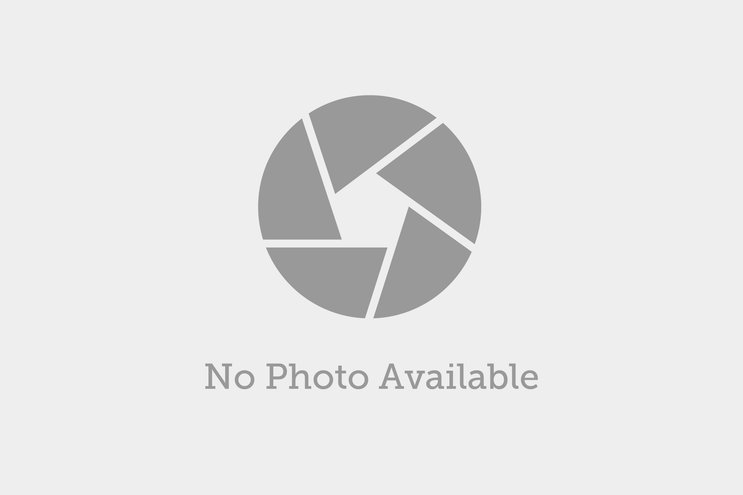 The hottest destinations in the Mediterranean for summer 2021
The Mediterranean is calling, and to help you have the best yacht charter vacation this summer, we've rounded up all the insider secrets, stand-out itineraries and ...
---
Top Attractions & Experiences in FethiyeSee All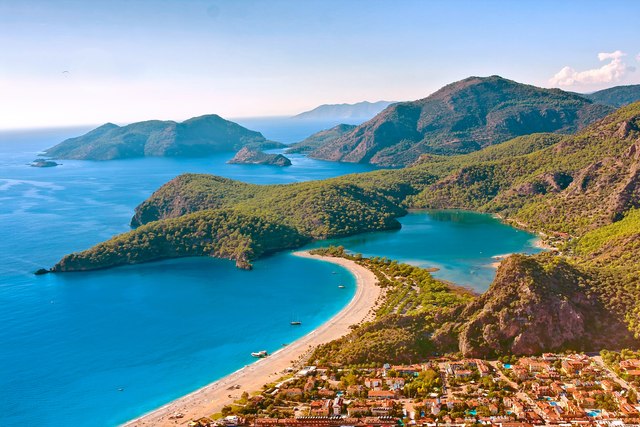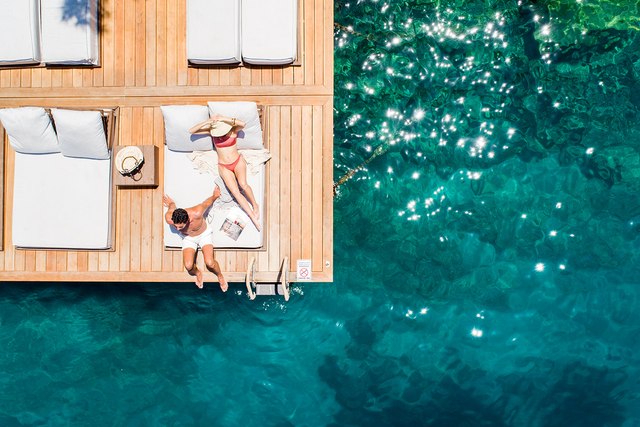 Interested?
Start planning your tailor-made Mediterranean vacation by contacting one of our specialists.
---