Bermuda Yacht Charter Guide
An little oasis of paradise
Set adrift in its own peaceful archipelago, Bermuda is a true haven of tranquillity. Free of billboards, high rises and neon lights, and resplendent in pink-sand beaches, secluded limestone coves and sparkling azure waters, this island-nation presents boundless charter opportunities with escapism and relaxation high on the agenda.
Reasons to Visit
Bermuda
Snorkelling and Diving
Pink-sand coral beaches
Charming colonial towns
Exciting water sports
Fascinating maritime history
Captivating cruising grounds
Often mistaken as part of the Caribbean, Bermuda, in fact, rests hundreds of miles north of The Bahamas in a beautiful stretch of the Atlantic. Still easy to reach, Bermuda is only a two-hour flight from most eastern US airports and its location ensures an extremely pleasant year-round climate.
Made up of over 181 islands and islets, most of which are uninhabited, Bermuda boasts more than 75 miles of stunning coastline bathed in crystal clear waters. Coral pink-sand beaches, limestone-etched coves and nature trails make up the southern shores as well as the lively hub of Horseshoe Bay Beach.
Opportunities for water sports are rife and, teaming with multi-coloured marine life and coral-encrusted shipwrecks, Bermuda's waters offer fascinating dive and snorkel experiences. Active types will also be wowed by the impressive selection of world-class golf courses scattered across the archipelago.
Pastel houses with whitewashed stepped roofs form idyllic towns and point to the country's colonial past. Indeed, the island's culture is a rich fusion of British and African heritage, the latter of which is embodied in its calypso rhythms, local cuisine and vibrant festivals.
Situated at the centre of the 21-square-mile archipelago, is the Bermudan capital. A picturesque harbour city, Hamilton is graced with high-end shopping, museums, galleries and gardens. On the northern tip of the island is the UNESCO World Heritage site of St George's, a 400-year-old settlement where fortifications look over quaint lanes and alleyways lined with charming 18th century cottages.
Other highlights include the Royal Naval Dockyard rich in maritime history and the sublime natural attraction of Bermuda's Crystal Caves, where otherworldly formations exist under the surface of a crystal-clear subterranean lake.
Whether you are looking to unwind on an idyllic beach, explore charming colonial towns or try your hand at jet skiing or scuba diving, Bermuda will transport you to a hidden slice of paradise.

If you are interested in a fully crewed private yachting vacation in the crystal clear Bermudian waters, view all Bermuda Luxury Yacht Charters which are available to rent.
+  Read More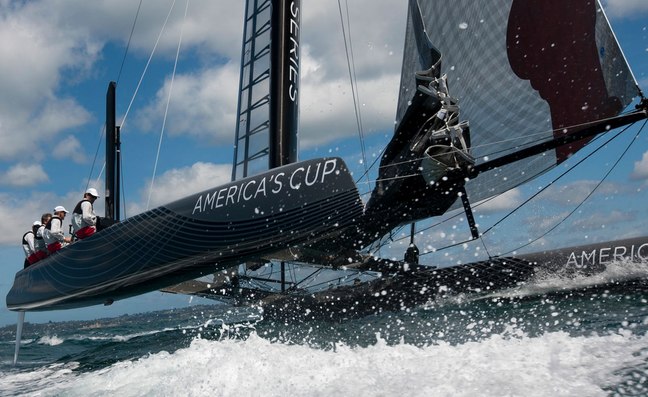 The ultimate guide to the 35th America's Cup
The 35th America's Cup will take place in Bermuda this summer and, as the best way to take in the thrilling race action is from the comfort of a superyacht, here's ...
Interested?
Start planning your tailor-made Bermuda vacation by contacting one of our specialists.
---