Northern Europe Yacht Charter Guide
The birthplace of Western culture, Europe offers the best of all worlds
Floating glacial sculptures, historic sailing grounds, mountainous coastlines and sprawling natural beauty are just some of the things to experience in the truly unique cruising grounds of Northern Europe. The alluring combination of diverse modern culture, enchanting architecture and incomparable natural beauty will awaken the senses and feed the soul.
Reasons to Visit
Northern Europe
Modern Cities
History & Culture
Watersports
Historic Sailing Grounds
Natural Beauty
Wildlife
From spectacular fjords to smouldering volcanoes, the land of a thousand lakes, Finland, offers tranquillity amongst peaceful waters and ever-changing landscapes. Travel over fjord and fell in the mystical terrains of unmatched beauty in Norway, its charming hamlets and remote villages dotting the coastline enveloped by the Norwegian Sea.
The wonderful sailing grounds of Scandinavia are not to be ignored with wonderful seascapes and vast tracts of untouched nature providing the perfect backdrop to an action-packed superyacht charter. Embark on a fairy-tale journey through the beautiful Stockholm archipelago, strewn like jewels across the Baltic Sea, to the seemingly endless emerald green forests of Denmark.
Imagine floating on the icy waters of Arctic, with spectacular views of the barren frozen desert from your bubbling top deck Jacuzzi. From watching colossal creatures wallowing in the watery depths to marvelling at the spectacular rainbow of colours of the Northern Lights dancing in the endless night skies, this spectacularly wild yacht charter destination will haunt the rest of your days.
Spend long summer days in the ancient sailing grounds of the United Kingdom, admiring the rugged coastlines from the comfort of your superyacht before stepping ashore to one of Europe's greatest capitals, the effortlessly cosmopolitan London. Embark on nights full of revelry in the timeless and enchanting towns of Ireland, a charming concoction of old and new with equally charming locals to entertain you.
+  Read More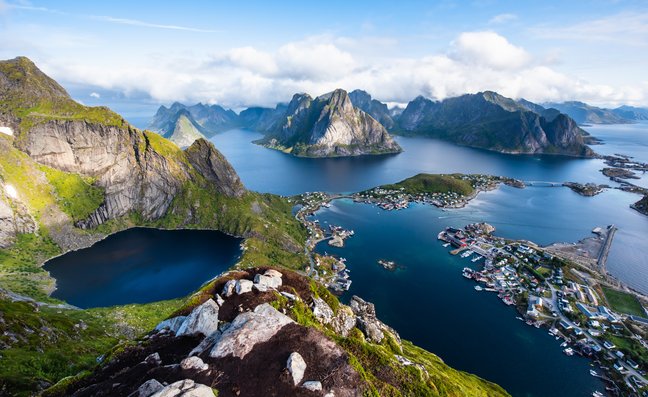 10 things you'll experience on a yacht charter in Norway
Norway is known for its dramatic fjords, colourful coastal towns and Scandi flair, but it also has some quirky national obsessions that make visiting on a superyach...
---
Interested?
Start planning your tailor-made Northern Europe vacation by contacting one of our specialists.
---