The Monaco Grand Prix is one of the rare F1 fixtures that can be viewed from a superyacht and with an exclusive hospitality package, you'll be able to experience the electrifying racing and glamourous social scene from this VIP perspective.
There is no finer way to soak up Monaco's Formula One action than from the comfort of a superyacht, no matter whether you wish to see the live racing, join in the post-race celebrations or a combination of both. And, luckily, plenty of prestigious event companies make this possible.
Read on to discover what F1 hospitality packages are available to ensure you make the most out of your time at what is undoubtedly the most iconic race on the grand prix circuit.
F1 race hospitality packages
Day package deals give grand prix-goers the opportunity to enjoy the race from a superyacht berthed in a premium trackside location. These coveted slips provide unrivalled views of the drivers hurtling out of the tunnel at around 170mph before slamming on the breaks to navigate the Nouvelle Chicane.
World-class service will be supplied by the crew as soon as guests step on board, with premium food and drink available on demand. This creates the perfect setting for socialising with like-minded individuals and soaking up the electric atmosphere unique to the F1 circuit.
Access to the superyacht across the Monaco race weekend will vary according to the type of hospitality package you purchase. There are usually packages available for either Saturday or Sunday, and sometimes there is the option to see the practice laps on Thursday. It's good to note that Monaco is the only F1 event which starts on a Thursday before taking a break on Friday and continuing at the weekend.
Accommodation isn't provided with this type of package.
F1 after-race hospitality packages
As the track-side action draws to a close, many of the superyachts in Port Hercules will play host to buzzing F1 after-parties. Live DJs will take to the decks with state-of-the-art sound systems, top-end facilities and free-flowing drinks providing a luxurious club-like experience befitting of Monaco.
Famous faces, high-net-worth individuals and other VIPs always flock to the harbour for these renowned superyacht parties and, to mingle alongside the global elite, simply secure an after-race hospitality package.
Sunday night is usually the most popular as it follows the main race and grand prix drivers themselves are often spotted joining in the fun. You can purchase a ticket separately for either Saturday or Sunday night. On-board accommodation will not be provided.
F1 VIP race & yacht hospitality packages
Expanding the options further are packages combining day-time race viewing with after-race parties. The ultimate way to enjoy the grand prix, these offer a complete F1 experience involving prime race viewing spots, free-flowing drinks and gourmet food and exclusive entertainment into the early hours.
Other features can include 'Q&A' sessions with a former F1 driver as well as appearances from celebrities. Past names include Craig David, Alesha Dixon, Tinie Tempeh, Martin Brundle and Amir Khan. Plus, the packages from the most esteemed companies include VIP tender transfers to the yacht.
Packages such as these can be booked for one day, two days or the entire race weekend.
With some weekend-long packages or ones that span over more than just one day, there is the chance to secure accommodation on board the superyacht.
As the majority of yachts can only sleep 12 guests, the cabins fill up quickly. So to take advantage of these hospitality packages that include accommodation, book early.
What to consider before booking:
How big is the yacht?
How many people will be on board?
Where will the yacht be berthed?
What food and drink are included?
Is there a DJ and other live entertainment?
Will there be a driver or ex-driver meet and greet?
What will the guest to staff ratio be?
If you are looking to combine all of these excellent advantages, you can read our article about the ultimate yacht hospitality package deal. Experience the races from a premium trackside spot, with world-class service and gourmet food and drink.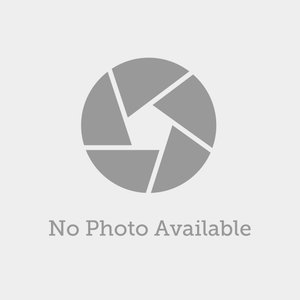 MONACO F1 YACHT HOSPITALITY PACKAGES
Let us help you find the perfect yacht hospitality & party package for the Monaco Grand Prix.
ENQUIRE
---