Although Miami is renowned for its chic and attractive scene, there is more to the city than socialising and partying.
On a luxury yacht charter vacation in Miami you'll have the freedom to choose your own itinerary whether it's catching the hot Florida sun, admiring the city lights, exploring the unique marine life and wildlife on the islands off the Keys, or relaxing whilst watching the striking sunsets. To help you decide and ensure you have the perfect charter our team of experts have handpicked some of the top things to do here below.
1. Miami's Art Scene
Art Basel is one of the biggest events in the luxury brand calendar held annually at Miami Beach showcasing art in all forms from home décor to fashion. A-listers mingle amongst eclectic and chic creative patrons who come from far and wide to contribute million dollar purchases, attend exclusive parties and witness impressive sales and special openings.
Beyond Art Basel however, Miami's art's scene is booming with hundreds of galleries, art museums and a diverse mix of art groups.
The famous Wynwood Arts District alone is home to over 70 galleries and open-air street-art installations, including the Wynwood Walls painted with images such as the Dalai Lama.
During your time in Miami be sure to visit some of the spectacular creations the city has to offer whether you happen to be here at the time of Art Basel or not.
However, even without meaning to you'll stumble upon fascinating details, playful designs and quietly theatrical spaces in hotels, beach clubs – such as the stylish Delano South Beach - and public places and you'll soon discover how art saturated Miami truly is.
2. Become a Dolphin Trainer for a Day
For marine enthusiasts, more specifically dolphin enthusiasts, Miami Seaquarium has one of the most unique and extraordinary experiences that you must do on your yacht charter vacation. Miami Seaquarium offers you the opportunity to be a trainer for a day and get a magical behind-the-scenes encounter with one of the oceans most intelligent creatures.
Participants, who must be 16 years old or over, enjoy a totally hands-on course where they'll be side-by-side with the trainers learning about the dolphins, helping in various training sessions, and getting stuck-in with setting up one of the Dolphin Odyssey shows.
This day course would not be complete without an opportunity to see the brilliant shows, meet a sea lion and of course, get a chance to play with the dolphins. With only two participants allowed per day, this is an extremely exclusive and utterly rewarding experience, making for an unforgettable Miami holiday.
3. Dive at John Pennekamp Coral Reef State Park
When established in 1963 the park was the first undersea park in the United States and now extends 3 miles into the Atlantic Ocean from Florida Keys and covers approximately 178 nautical square miles.
Set-up to protect and preserve the only living coral reef in the United States, the park offers visitors a chance to see a plethora of marine vegetation, colourful tropical fish and onshore bird sanctuaries. This truly unique underwater park is like no-other not simply because of the diversity of marine life – including Spotted Eagle Rays and Stingrays - and terrain, but due to the famous Christ of the Abyss resident located near Dry Rocks.
The 8.5ft tall statue of Jesus Christ sits 25-metres below the surface and is accessible to divers and snorkelers alike. Whether you're snorkelling around the mangrove trees, diving to the depths for exploration, or paddling in your kayak around the tiny private islands that dot the waters off of Key Largo, the State Park offers a unique experience for all your friends and family.
4. Canyon Ranch Hotel & Spa
After exploring the glitz and chicness of Miami's nightlife, contemporary art scene and luxury shopping there's nothing nicer than relaxing at a spa that has earned more honours and awards than any other health spa. Canyon Ranch Spa in Miami is an exclusive spa resort situated on a beautiful stretch of 750 feet of unspoiled white beach.
With signature treatments not inclusive of a traditional Thai massage using lemongrass oil and health and wellness programs, Canyon Range is the destination to go for pure relaxation and revitalisation. Boasting highly trained and open-minded practitioners and physicians you'll be treated with the utmost expert care and attention, offering you practices from around the world and allowing you to explore treatments you wouldn't usually try at home.
From nutrition and food to spa and beauty your experience at Canyon Ranch will be a calming stop-off on your yacht charter vacation.
5. Sunbathe on Miles of Miami Sands
The beaches in Miami are far from the secluded paradises that its Caribbean neighbours boast, in the city they are places of socialising, sunbathing, surfing and seeing or being seen. That is not to say there aren't some breath-taking turquoise-lined white sand options where you can just sit back and unwind.
Surfside beach is a quiet enclave with a mile of pristine beach dotted with luxury beachfront hotels. With little else going for it, many dwellers resort to the more bustling central beaches leaving a peaceful beach for others to enjoy. In addition, head early to the small stretch that is Historic Virginia Key Beach for a little piece of paradise away from the South Beach lively atmosphere.
If you're interested in a bit of surfing, Miami's coastline offers opportunities for some brilliant waves; one of the most favoured is South Beach. This sheltered beach and jetty break gets hit by wind from the west for ideal conditions year round. It can often get crowded by the afternoon so visit early.
6. Play at the Prestigious Blue Monster Golf Course
A visit to Miami would be complete without a round of golf on one of its immaculate courses. The Blue Monster Golf Course in the heart of the city recently underwent an extensive redesign to reaffirm itself as one of the world's most challenging and impressive courses.
It quickly secured its status as the home to the World Golf Championships-Cadillac Championships with unbeatable conditions and testing hole-by-hole play. Golfers will be met with a 7,608-yard course pebbled with palm trees, deep rough, narrow undulating greens, uncompromising bunkers and water hazards on nearly every hole.
With lush foliage, blue waters and almost year round sunshine, The Blue Monster is an exquisite course for every golf enthusiast's ability and located at the heart of Miami makes it impossible to pass-by.
If Miami is somewhere you would like to explore further then take the time to view the wide range of luxury yachts available for charter in Miami before talking to your preferred charter broker about planning an itinerary.
---
Photo Tour of Miami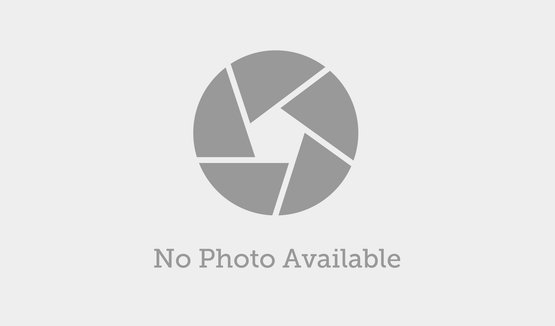 34 photos
---
Galleries

Superyacht Miami 2016
From supercars to superyachts, the first edition of the Superyacht Show in Miami brought ...