Villefranche Yacht Charter Guide
A slice of authentic French charm
With a medieval old town tumbling downhill into the shimmering sea and a dazzling bay set against the picturesque Cap Ferrat beyond, Villefrance-sur-Mer is one of the top beauty spots of the French Riviera. An unsung secret, the resort is perfect for elite travellers looking for an authentic piece of the Côte d'Azur.
Reasons to Visit
Villefranche
Beautiful bay and harbour
Medieval old town
Waterfront bars and restaurants
Citadel and museums
Low-key and laid-back
Good For
Snorkeling
Monuments
Anchorage
Nestled discreetly along a deep scoop of harbour, Villefrance-sur-Mer seems at odds with its neighbours: the cosmopolitan city of Nice and the jet-set capital of Monaco. Quiet and low-key, the picturesque port town is one of the French Riviera's lesser-known spots but still no less alluring for yacht-goers in the know.
Villefrance has, in fact, been frequented by those travelling by sea for centuries, from the ancient Greeks and Romans, who stopped off here during their voyages west to, more recently, the likes of Aristotle Onassis and Stavros Niachos.
Likewise, a string of artists and authors were not able to escape the town's call, with Somerset Maugham, Evelyn Waugh, Pablo Picasso and Jean Cocteau among those who gathered at the waterfront Hôtel Welcome during the 1950s and 1960s.
Today, those on a luxury yacht charter can berth in the harbour or take the tender ashore and find an idyllic spot along the waterfront. Sip a refreshing glass of wine or enjoy a long, lazy lunch while soaking up the charming atmosphere and watching the local fleet of fishermen skim up to the docks.
Just behind the harbour, the 14th century old town awaits exploration. Ancient houses painted in pastel hues of red, orange and yellow line cobbled streets connected by twisting staircases. For the prettiest spots, head to Place de la Paix, Rue du Poilu and Place du Conseil and don't miss the baroque-style Church de Saint Michel, which dates from the 14th century.
It's also worth visiting the 16th century citadel. Standing poised on a headland above the turquoise sea, the large walled fortress is home to the town hall as well as some high-quality museums. The views here across the Cape Ferrat peninsula are outstanding. Other things to do include spending a few hours on the sandy beach or picking up some local produce at the market.
If you are interested in a private yachting vacation in these turquoise French waters, then view all luxury yachts for charter in France which are available for private rental cruises.
+  Read More
Other areas within the French Riviera: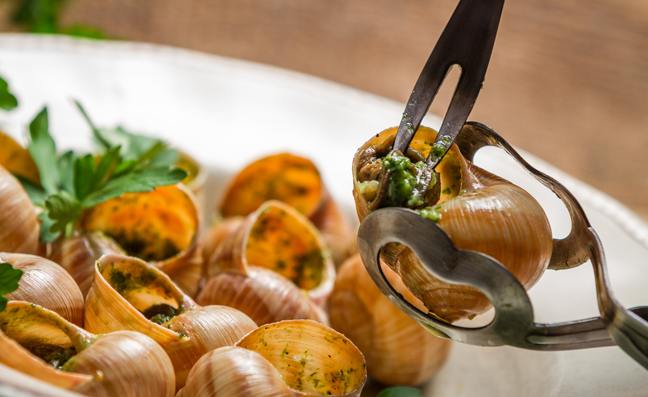 6 French delicacies you should try while visiting the South of France
From snails to sea urchins, France is renowned for its delicacies which, although adored by the French, may seem disgusting to foreigners. Be brave on your yachting...
Interested?
Start planning your tailor-made Mediterranean vacation by contacting one of our specialists.