Malaysia Yacht Charter Guide
If it is an enchanting yacht charter cruising ground you are searching for then the islands off the northeast coast of Malaysia would certainly take some beating. In amongst the some hundred islands of the Malaysian archipelago, Lankgawi and Penang are the largest and are located just south of the Thai border.
Reasons to Visit
Malaysia
Spectacular Dive Sites
Beautiful Secluded Beaches
Rich Marine Life
UNESCO World Geoparks
Diverse Cultures
The best way to explore these islands is by luxury yacht charter since many of them are only accessible by boat. Whilst many of these islands are remote and uninhabited, offering a peaceful journey of seclusion and solitude, there has been a tourism boom in Langkawi which has brought with it increased development in the form of luxury resorts, international cuisine and ultra-modern marinas to cater for the yacht charters that are arriving.
But despite the increase in tourist attention, thankfully Langkawi has managed to maintain its quiet charm and its surrounding areas remain largely unspoilt. Inland, the natural landscape of rainforests, wildlife and native fauna are simply breathtaking and numerous coves are greeted by brilliant white sand beaches and turquoise waters. As you travel through the islands, so much is to be discovered by way of caves, lakes, stunning beaches and limestone outcrops and hills.
The clarity of the water around Langkawi also means that for those who are marine life lovers, will be instantly satisfied in what moves beneath the surface. The sheer diversity of marine life, from cliffs of coral to multi-coloured shoals of fish is an experience that keen divers and snorkelers will not want to miss. And for those who are more experienced, there are sunken shipwrecks to be explored.
The east coast has the emerging sailing area of Tioman and the province of Sabah where you can find glorious sailing waters around Kota Kinabalu. There is also the Celebes Sea where some of the top diving sites in the world can be found such as Sipadan.
+  Read More
Other areas within South East Asia: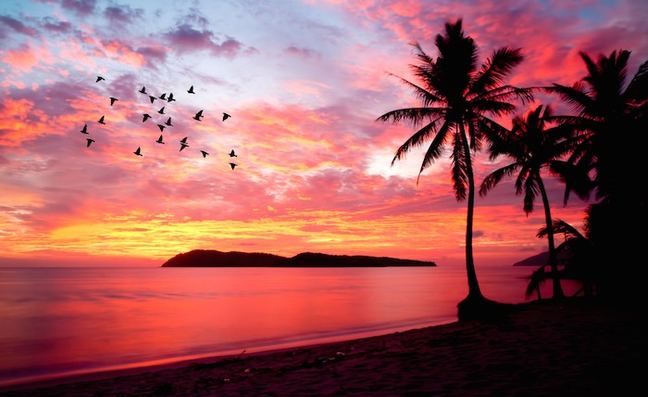 5 Reasons to Visit Malaysia on a Luxury Yacht Charter
Fast becoming a favored destination among discerning travelers, Malaysia offers a wealth of opportunities for those visiting via superyacht.
Interested?
Start planning your tailor-made South East Asia vacation by contacting one of our specialists.
---