245 vessels to include some of the world's most impressive charter yachts have descended onto Yas Island to enjoy a sellout weekend of Formula 1 racing action, glamorous superyacht parties and the unique exclusivity of this prestigious event. Yas Marina is now in the second stage of an extensive redevelopment project and has already made a number of enhancements to include additional superyachts berths in time for this year's Abu Dhabi Grand Prix.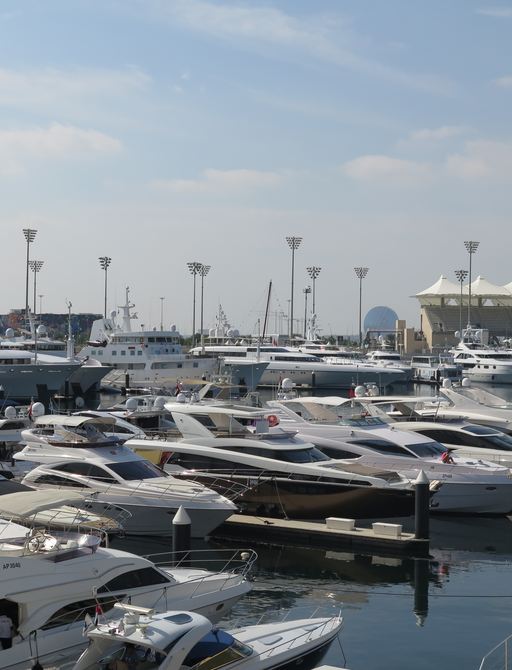 Operated and managed by Camper & Nicholsons Marinas, the marina has already established itself as the premier destination in the Middle East for yachts, having received the "Best Marina" accolade from both The World of Yachts Recognition Awards and The Arabian Gulf Yachting Awards in 2010. The new development has furthered its appeal with a vibrant dining, lifestyle and entertainment precinct to include seven new restaurants.
Cedric Le Rest, General Manager of Yas Marina, commented: "Race Week is our biggest and busiest week of the year, and this year is the most successful one yet, attracting huge numbers of both guests and yachts since the event's inception in 2009. This week, we saw over 220 yachts from all over the world sail into the Yas Marina in preparation for the weekend. The atmosphere here is electric with yachts arriving from across the region and internationally."
The Abu Dhabi Grand Prix weekend kicked off in style last night at restaurant Cipiriani with 800 VIP's welcomed in to a glittering invite-only event. Also back by popular demand this year is the Yas Marina Lounge by G.H. Mumm with a live jazz band and internationally acclaimed Amber Lounge, the bespoke Grand Prix after-party hospitality venue with live performances and international DJ sets.
To find out more about Yas Marina visit the website www.yasmarina.ae or for more information about booking a luxury charter for the 2015 Abu Dhabi Grand Prix contact your preferred yacht broker.
---