It may be many years since Christina O played host to the likes of Marilyn Monroe, Frank Sinatra and Grace Kelly, but the superyacht still retains all of her Old-World glamour and allure.
Owned by Aristotle and Jackie Onassis (formerly Kennedy), the superyacht promises a yachting vacation in the lap of luxury, as well as allowing you to get closer to a slice of rich and fascinating American history.
Perfectly complementing the glittering cruising grounds of St Tropez and Capri, Christina O is offering an excellent 20% charter rate reduction in the West Mediterranean region throughout May and June.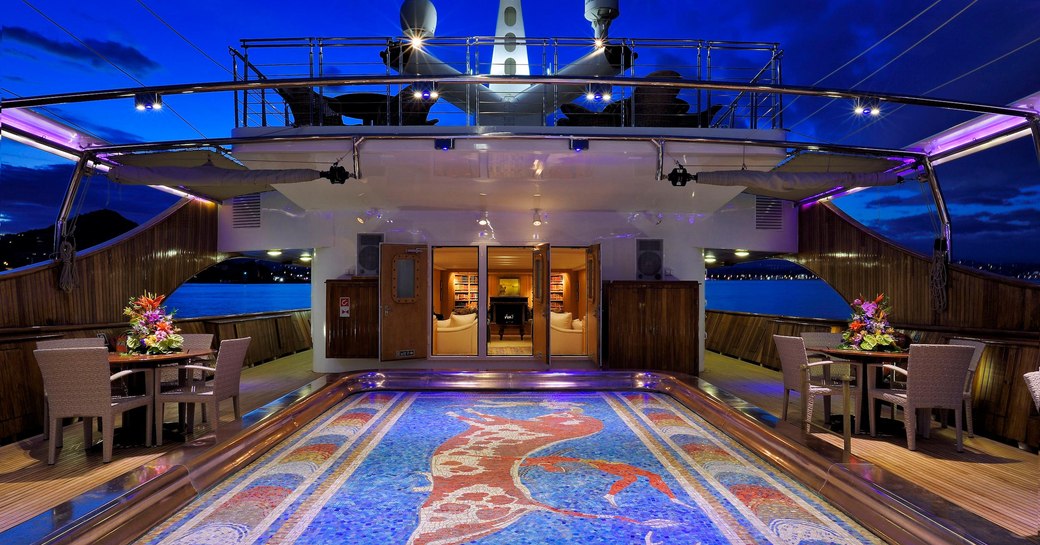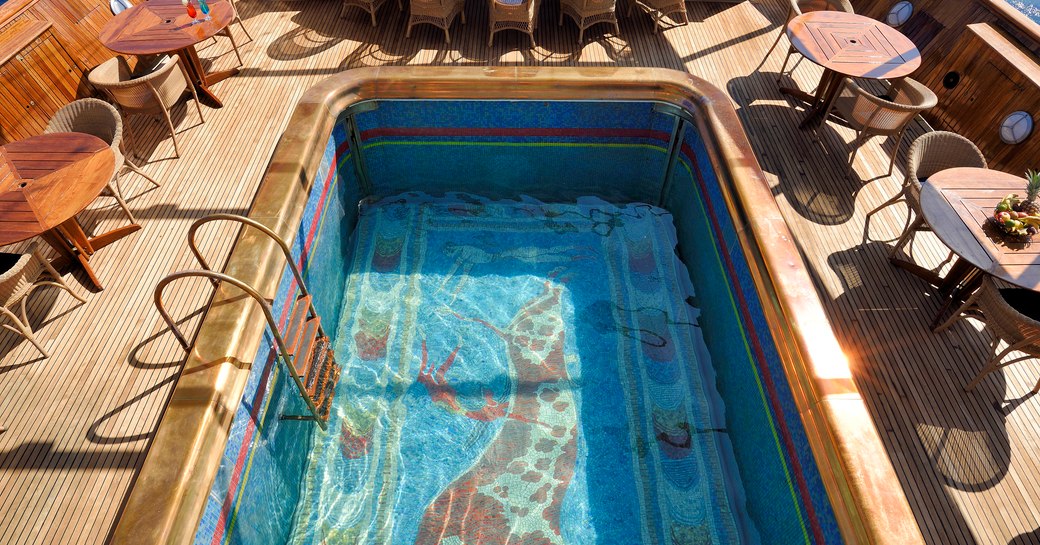 Launched in 1943 from Canadian Vickers, the motor yacht provides accommodation for an incredible 34 guests in 17 staterooms, including the now-famous 'Onassis Suite'.
Her interiors share the same timeless elegance as the White House during the Jackie Kennedy era, with infusions of Royal Blue offset by crisp cream, richly polished woods and plush upholstery. Sophisticated and warm, guests will feel both comfortable and impressed by Christina O's social living spaces.
The piano lounge and bar is sure to prove popular for charter guests looking to enjoy dignified soirees at sea. Meanwhile, a dining room flanked by pillars and gold-gilded oil paintings provides the most beguiling setting for formal meals, and a pair of Michelin-starred chefs will create bespoke menus to satisfy every member of the charter party.
Stepping outside onto the main deck aft, the pool is one of the superyacht's most enviable features. Its depth alone is an impressive feat, but it also features bronze edges, a mosaic-tiled floor, and the capacity to transform into a dancefloor or entertaining area.
Crowning the yacht, the sundeck volunteers a spa pool and selection of lounging areas for making the most out of the Mediterranean's blissful weather. It is situated in close proximity to a bar, for all-day refreshment.
Her interiors share the same timeless elegance as the White House during the Jackie Kennedy era.
After a long day at sea, guests can take advantage of an indulgent Six Senses Spa, which is complete with a beauty room for the ultimate pampering experience. Families will be pleased to find the motor yacht is equipped with a children's playroom, ensuring the adults can steal a quiet moment while on charter.
A stellar platform for private yacht charters, Christina O is expected to make an appearance at a number of events in the Mediterranean this year; from the F1 Monaco Grand Prix to the Cannes Film Festival.
---