YachtCharterFleet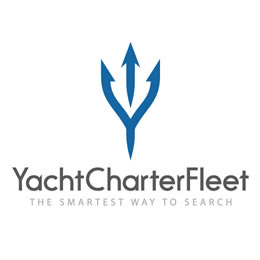 In addition to hosting a leg of the 2015 America's Cup Series, it has now been officially announced that Bermuda has won its bid to host the 35th edition of the world-renowned sailing regatta.
Rumours began to circulate in the industry last week after an undisclosed source hinted that Bermuda would be the venue for the 2017 America's after beating other candidate San Diego. The official announcement came yesterday from the event's commercial commissioner Harvey Schiller at a press conference in New York City.
Known as the 'Jewel of the Atlantic' the stunning island of Bermuda is a British Overseas Territory situated 600 miles off the Atlantic coast of the US. It is renowned for its glorious climate, historical sites and endless pink sanded beaches which together have earned the title of Condé Nast Traveler's "Best Island in the Caribbean/Atlantic" 18 times since 1994.
Schiller commented on the choice of venue during the press conference: "In Bermuda we have a perfect international venue to demonstrate the excitement America's Cup boats and teams can. The sailing conditions are near perfect. The race course on The Great Sound is a natural amphitheater with room for racing and spectators, amid a spectacular backdrop of islands and beaches. And the proposed America's Cup Village at the Royal Naval Dockyard will be the heart of the event for the teams and fans alike.
"The 2017 America's Cup will build on the successful elements that now define the event – close racing in fast, foiling catamarans crewed by the very best sailors in the world and delivered to an international audience by award-winning broadcasters."
The Caribbean regatta season is just around the corner and offers a fantastic opportunity to view or even take part in some thrilling racing action amongst some of the world's most spectacular sailing yachts. For more information about booking a regatta yacht charter or about the America's Cup event contact your charter broker.
---