Situated to the south-east of Darwin Islands in the Galápagos Archipelago in the Pacific Ocean, Darwin's arch is a visual spectacle that deserves a moment of your time.
Also known as "The Theatre", this natural rock feature off the south west coast of Darwin Island in the Galapagos is renowned for the theatrical pelagic gathering of thousands of species of marine life, including sharks, seals, turtles, stingrays, dolphins and vast numbers of tropical fish, making it an incredible dive spot for novices and advanced divers alike.
This extraordinary gathering of varied marine wildlife congregate at depths as little as 9 meters (30 feet), and are brought in by the strong currents that eddy and swirl and meet each other at this point.
For shark lovers, it's a hugely popular dive site where you can spot a great many sharks, from the likes of hammerheads, silkies and blacktips to the island's endemic Galapagos sharks.
Divers may also spot the formidable whale shark, especially during the cold/dry season from July to December, although Shark Point on Darwin's sister island, Wolf is better known for diving with these gentle giants.The cold season is also great for spotting penguins and huge mola mola, or sunfish.
Unfortunately, due to erosion, the arch collapsed in 2021, however, the two rocks on either side remain and the site still attracts myriad marine fauna enjoyed by divers and marine conservationists alike.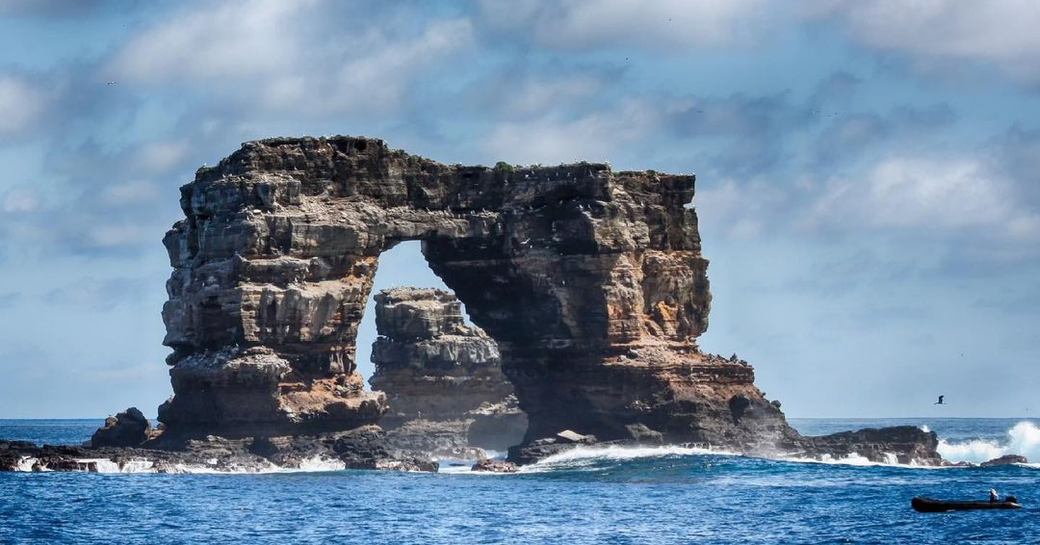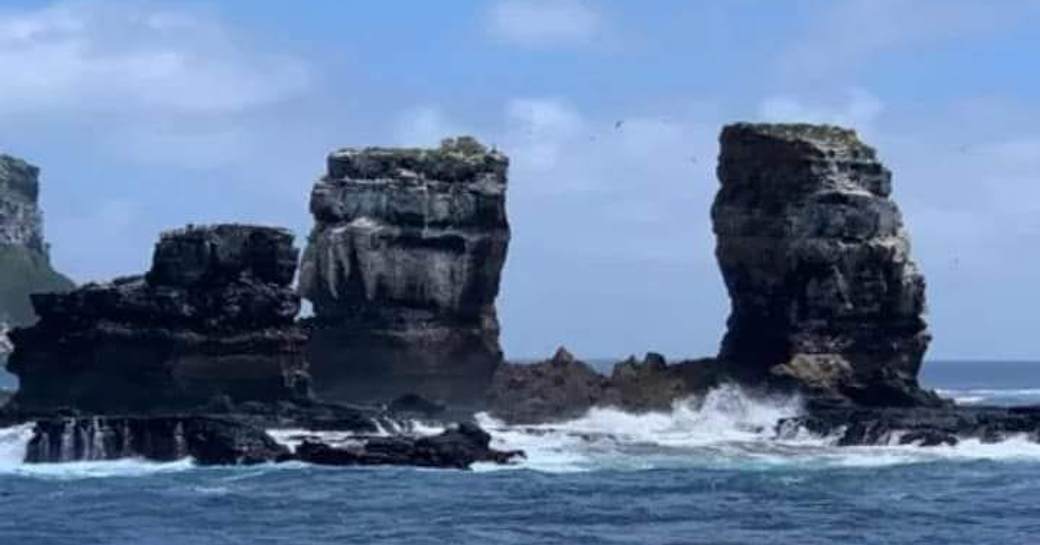 Darwin's Arch Photos
---
Darwin's Arch
Darwin's Arch
Off Darwin Island
Northern Galapagos,
Galapagos Islands,
South America