Nice Yacht Charter Guide
The cosmopolitan capital of the Côte d'Azur
Curved beautifully around the Bay of Angels, the cosmopolitan capital of the Côte d'Azur, Nice, is a city of contrasts. Gleaming with sophistication, it strikes an engaging balance between historic Provençal grace, port-town exotica and well-dressed urban decadence in a delicious concoction of high culture.
Reasons to Visit
Nice
Antique Shopping
Matisse Museum
Arts and Culture
Beautiful Architecture
Special Local Products
Famous for its enchanting Belle Époque heritage, its idyllic setting on the French Riviera, surrounded by the foothills of the Alpes Maritimes make Nice a prime luxury yacht charter destination. The multicultural population, Mediterranean lifestyle, artistic centres and charming eccentricities create a hedonistic yet earthy atmosphere.
Italian influences abound throughout this iconic metropolis, no more so than in the captivating old town of Vieux Nice. The unassuming façade of Eglise de Jésus or Palais Lascaris are gateways into forgotten worlds whilst the sudden surprise of the Cáthedrale de Saint Réparate, opening up among the tiny streets, is one of the most beautiful sights to behold in the South of France. Spend a morning searching the alluring pastel-hued, sun bleached arcades through the winding alleyways to uncover antique treasures, vintage wines and local delicacies.
The sun-drenched and eternally fashionable Promenade des Anglais is a hub of activity amongst turn-of-the-century mansions that lord over the unceasing procession of rollerbladers, fashionistas and beachgoers. As the pink and orange light of dusk sets over the Riviera, the long strip of polished pebbles that form the bay comes alive with chic bars and restaurants to the backdrop of the dark, glittering sea.
Take a helicopter up to the mountains to the stunning Alpine village of Sospel. Peaceful and quaint, the surrounding area offers exhilarating opportunities to hike, horse-ride, bike and fish amongst the French countryside. The high point of the year falls in mid-February, when the city hosts one of the most spectacular Carnival celebrations in France.
If you are interested in discovering this part of the French Riviera from the comfort of a superyacht, then begin by comparing all of the crewed yachts for charter in France to get any idea of those which can be used for private cruising.
+  Read More
Other areas within the French Riviera: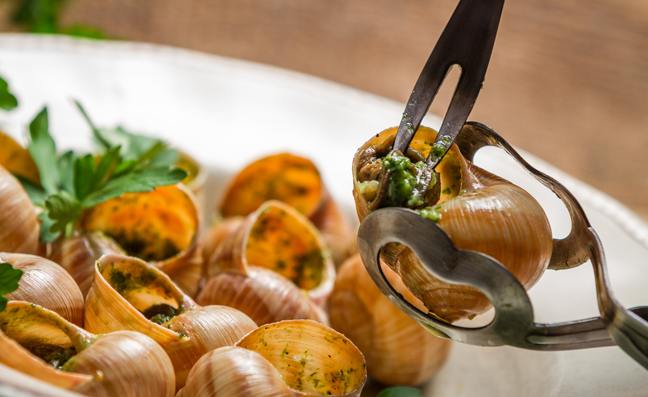 6 French delicacies you should try while visiting the South of France
From snails to sea urchins, France is renowned for its delicacies which, although adored by the French, may seem disgusting to foreigners. Be brave on your yachting...
---
Top Attractions & Experiences in NiceSee All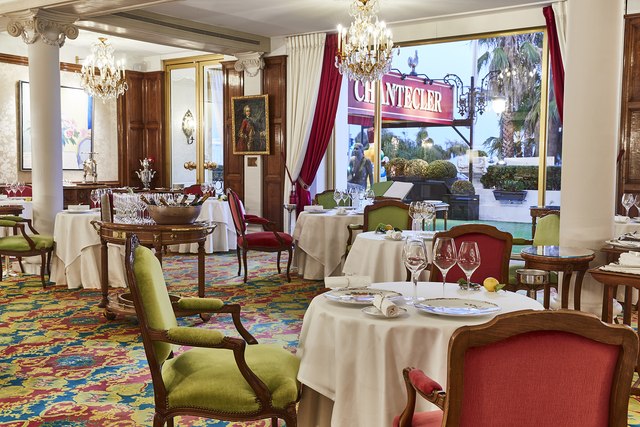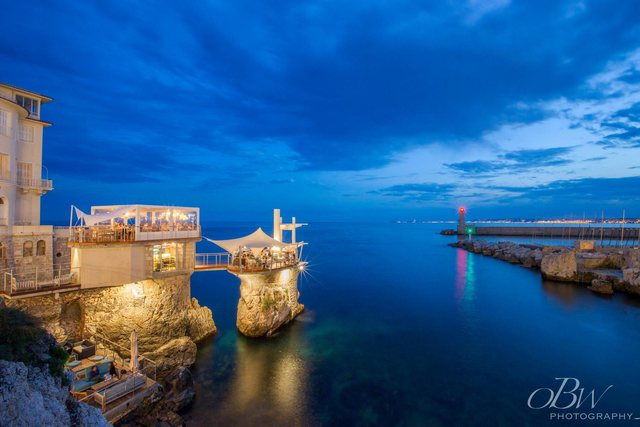 Le Plongeoir
Elegant Mediterranean fare complemented by stunning seascapes
Start planning your Mediterranean Yacht Vacation now!
Speak to your charter broker or let us help you find the perfect yacht.
FIND ME A LOCAL CHARTER BROKER
---