Flores Yacht Charter Guide
The Cape of Flowers
Abounding in sublime natural wonders above and below the water, Flores offers an increasingly rare opportunity to uncover untouched and unchartered territory. Come face-to-face with rugged volcanic peaks, komodo dragons and colourful crater lakes, and discover the beguiling charms of this Indonesian gem.
Reasons to Visit
Flores
World-class dive sites
Pink sand beaches
Volcanic landscapes
Vibrant local culture
Gateway to the Komodo National Park
Good For
Snorkeling
Marine Life
Nature
One of the Lesser Sunda Islands of eastern Indonesia, Flores has Portuguese colonialists to thank for its name. Meaning 'flowers', the name has stuck for over four centuries, but the island has only just began to be recognised for its diverse yacht charter opportunities.
Stretching from Komodo and Sumbawa in the east towards the Alor archipelago, Flores is fringed by incredibly marine-rich waters lapping at its pink sand beaches, while inland the verdant landscape is punctuated by volcanic peaks and sweeping rice terraces.
In the far west, the lively harbour town of Labuanbajo is an emerging tourist hub, with connections to idyllic islands nearby as well as the Komodo National Park. Travellers, however, may even spot the legendary Komodo dragon in Flores itself as the island is one of the few places on earth inhabited by the legendary lizards.
One of the Flores' most impressive natural sights is the mysterious tri-coloured crater lakes of Mount Kelimutu. Over the years, the three lakes have changed hues ranging from bright red through to green and blue, and are never the same colour at any one time.
To experience the ancient culture of the island head to Bajawa where hillside villages such as Bena, Luba and Langa continue to practice local traditions, rituals and the week-long Reba festival despite the prevalence of Catholicism. Bena as well as the nearby Wogo Tua are also home to fascinating megalithic stones.
For the very best snorkelling and diving sites, the north coast is a must with highlights including the waters off Maumere – the largest town on the island - and Riung, a quiet fishing village and the gateway to the 17 Islands National Park.
+  Read More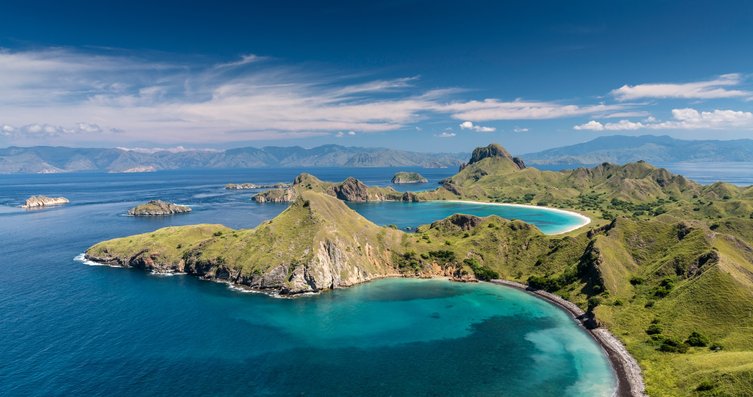 5 Reasons to Visit Flores on a Luxury Yacht Charter
Often overshadowed by Bali, Flores remains somewhat under the tourist radar. Yet, the Indonesian island is gradually gaining the recognition it deserves and emergin...
Interested?
Start planning your tailor-made South East Asia vacation by contacting one of our specialists.
---