Francesco Paszkowski Articles
VIDEO: Time-Lapse Footage of the Launch of Superyacht SUERTE

27 July 2015

A time-lapse video shared by SuperYacht Times shares the efforts of the team at Italian shipyard Tankoa Yachts between May and June 2015 to prepare charter yacht SUERTE for her grand launch, which took place to large crowds on 1 July.

GEOSAND Review

Delivered from the Italian shipyard Baglietto in 2011, and bearing an interior and exterior designed by Francesco Paszkowski, GEOSAND wholly elevates the standard of the modern superyacht.

Expedition Yacht MOKA Joins Global Charter Fleet

17 March 2016

The 42m/139ft superyacht MOKA is the latest addition to the global charter fleet and will be open for bookings this summer in Mediterranean destinations such as the French Riviera and Balearics.

Superyacht MISCHIEF Licensed For Charters In Spain

4 February 2016

As well as being open in other parts of the West Mediterranean, the 54m/177ft motor yacht MISCHIEF has recently acquired a license which will allow her to offer charter vacations in Spain from May.

Motor Yacht 'Apache II' End of Season Offer in the Italian Riviera

14 August 2015

During September, the 44m/144ft motor yacht 'Apache II' will offer a discount of over 15% for charter vacations in the Italian Riviera and the South of France. She will be available at a rate of €110,000 + VAT per week, rather than her standard rate of €130,000 + VAT per week.

FIRST IMAGES: Superyacht SUERTE Prepares for Delivery

11 August 2015

The first ever aerial images have been released of the highly-anticipated 69m/227ft Tankoa Yachts superyacht SUERTE on her sea trials as she prepares for delivery later this month. She is expected to make her grand debut at the upcoming 2015 Monaco Yacht Show.

2014 Event Charters on APACHE II

28 October 2013

Luxury motor APACHE II is available for charter at several 2014 events including the Cannes Film Festival, Historic Grand Prix Monaco, MIPIM and the Monaco Grand Prix.
ADVERTISEMENT

- CONTINUE READING BELOW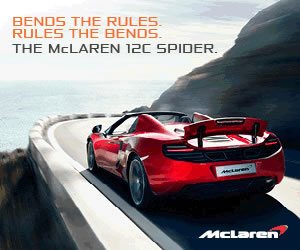 THE FINEST
YACHTS, PLACES & EXPERIENCES