Content Related To: Azzam Yacht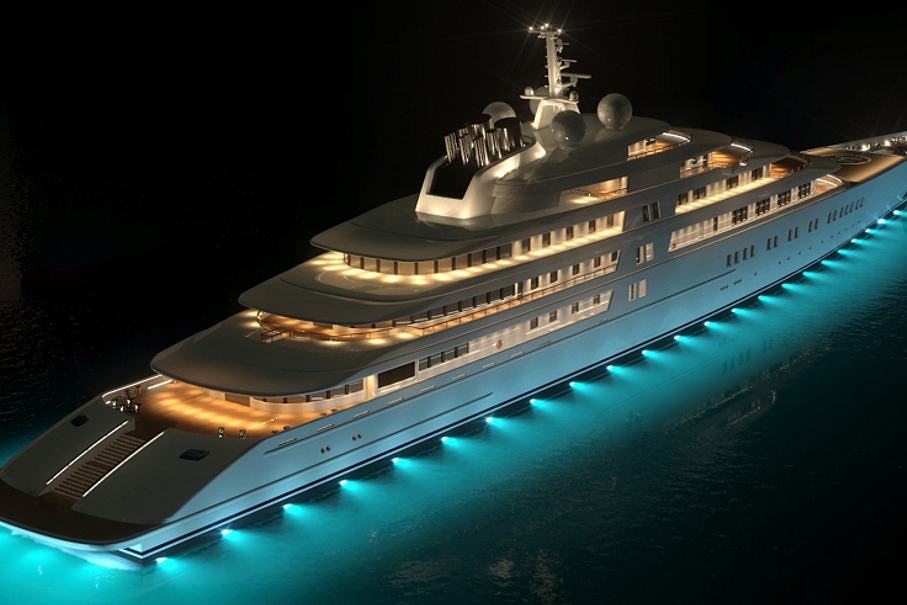 Motor Yacht Azzam is officially the World's Largest Yacht built by Lurssen yachts in record time for such a large project. The German built superyacht which measure 180m LOA was built in only 3 years, which is extraordinary considering her size and complexity.
"Azzam" which means 'determination' in Arabic is not only the largest yacht ever to be built, but also the fastest yacht in her size category. Powered by four engines (two diesels and two gas turbines), linked to quad water-jets, producing 94,000hp Azzam is capable of a top speed exceeding 30 knots. Her sleek exterior lines are the work of Mario Pedol from Italian design house Nauta Yachts, whilst Christophe Leoni is responsible for her 19th Century French Empire inspired design which boasts a huge open-plan main salon measuring 29m x 18m.
It is believed that Azzam is going to her owner in the United Arab Emirates and she will be a private yacht not available for charter.