Captured in convoy alongside two other Benetti superyachts, the 69m/227ft motor yacht SPECTRE can be seen underway for the first time in a video released by the shipyard.
Commissioned by experienced owners John and Jeanette Staluppi, SPECTRE enjoyed a successful delivery in November and has since been subject to much acclaim; particularly since announcing she will be joining the global charter fleet.
Now, a new video gives us a clearer look at the breathtaking exterior of this superyacht as she slices through the water off the coast of Livorno, in Italy. She is flanked by two other Benetti superyachts; the 63m/207ft charter yacht 11/11, and the privately-owned 67m/220ft motor yacht SEASENSE.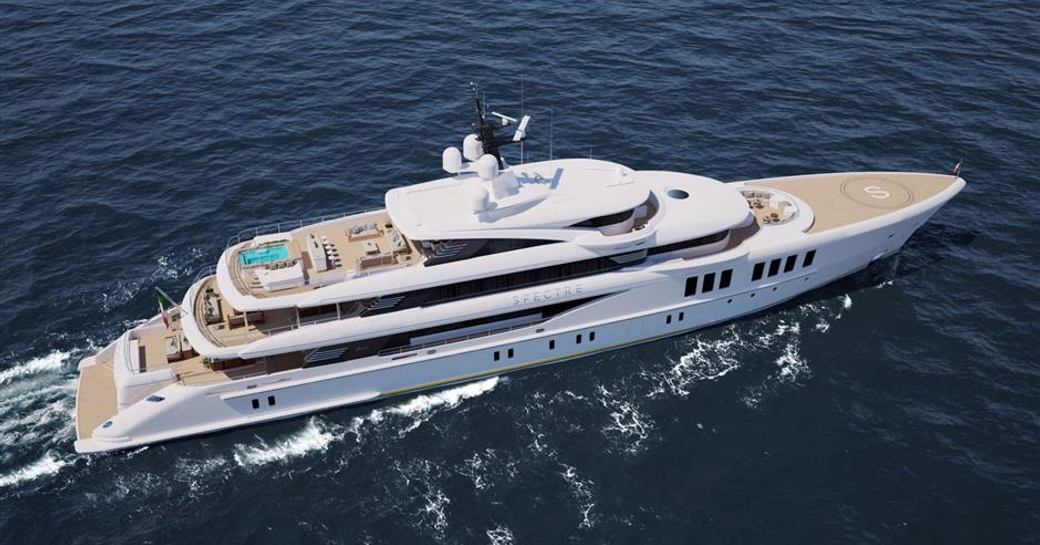 SPECTRE is the eighth Staluppi-owned superyacht to follow a James Bond-inspired theme, and continues a near 30-year partnership between the Staluppis and Mulder Design. The Dutch studio are responsible for the yacht's naval architecture, and have fitted her with a "High Speed Cruising Hull" which will allow her to achieve maximum speeds of just over 21 knots.
Benetti's in-house design took care of both the interior and exterior of SPECTRE. Her graceful, elongated profile features plenty of glazing and complements her interiors perfectly. According to Benetti, her internal furnishings follow a theme similar to the boutique hotels of Paris in the 1920's, with Gatsby-esque nods throughout her cabins and social areas.
Her interiors follow a theme similar to the boutique hotels of Paris in the 1920's, with Gatsby-esque nods throughout.
As can be seen in the video, the yacht benefits from a touch n go helipad on her foredeck, and spacious pool on her upper deck aft. Guests enjoying a private yacht charter on board the motor yacht can while away their days reclining on a spread of sunpads around the pool and sipping aperitifs from the wet bar directly opposite.
The three superyachts have since made their way across the Atlantic to the Caribbean, where their guests will no doubt be enjoying the balmy tropical climes and crystal-clear oceans of this blissful region.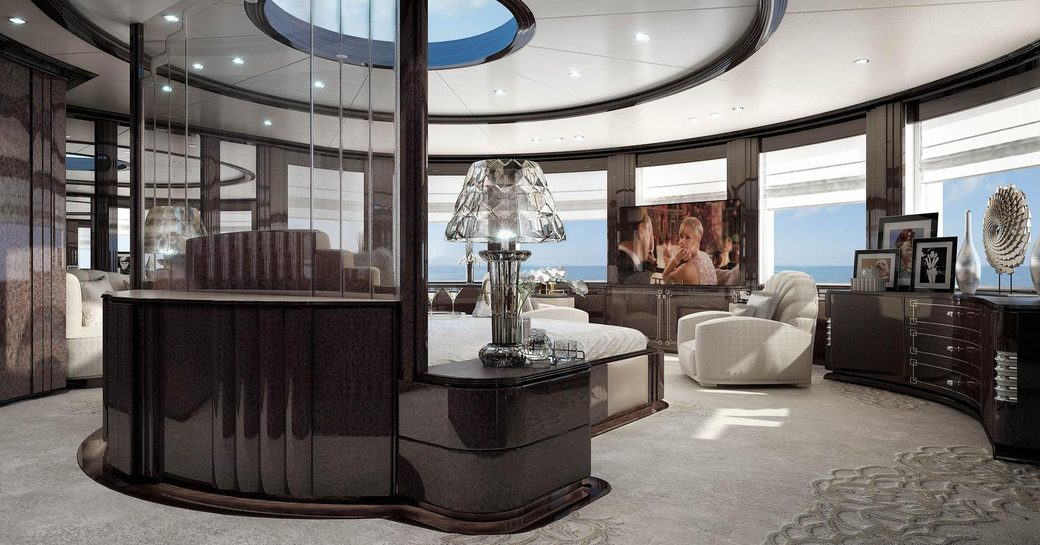 ---