YachtCharterFleet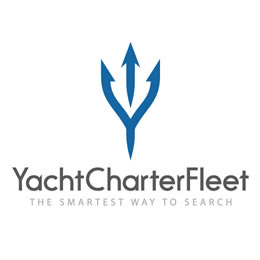 The Dubai International Boat Show will reach its 25-year milestone when its 2017 edition gets underway along Dubai's glittering waterfront in under a week's time.
Kicking off on Tuesday 28th February, the 2017 Dubai Boat Show is billed to be bigger than ever before with a showcase of yachts from both local and international builders together with the latest innovations in marine equipment and accessories.
More than 28,000 marine industry enthusiasts, including key buyers, from across 151 nationalities are set to attend, cementing the show's status as the leading yachting exhibition in the Middle East.
Running until Saturday 4th March, the five-day event will take place in the Dubai International Marine Club, which is set to be an integral part of the city's spectacular new waterfront development known as the Dubai Harbour.
The 20-million-square-foot Dubai marina is expected to expand the reach and add to the appeal of the show in the upcoming years, and will create much buzz and excitement among attendees this year as they discover more about the extensive project.
However, an impressive collection of 19 show-stopping superyachts, available for both sale and private yacht charters, will be the main attraction.
Top of the list so far is the 70m/230ft superyacht JOY, which wowed the industry following her launch from Feadship last year. Show-goers will immediately spot her striking axe bow and those lucky enough to step aboard will continue to be impressed by her innovative amenities and stunning interior from Studio Indigo.
Show-goers will immediately spot her striking axe bow and those lucky enough to step aboard will continue to be impressed
Also guaranteed to turn heads thanks to her sparkling silver hull and superstructure is the Australian-built 77m/252ft charter yacht 'Silver Fast'. Benefiting from the talented hand of renowned naval architect Espen Oeino, she reaches a top speed of 27 knots and boasts a shallow draft.
Likewise full of surprises, her interior and deck areas are packed with luxurious facilities for charter guests to enjoy such as a beautiful winder garden and dedicated spa facilities in her beach club. Lying in the Middle East, she is open for charter in the United Arab Emirates and beyond.
Another highlight of the show will be a new display and demonstrations of submersibles and cutting-edge water jet technology as found in water toys such as flyboards and jetpacks. Visitors will even have the chance to try out various water sports and enjoy live music at the Beach entertainment area.
---