Launched in August of this year, the Benetti-built superyacht 'Illusion V' was completed just in time to make her world debut at the 2014 Monaco Yacht Show. She was one of the stand-out luxury yachts of this year's event where she unveiled her stunning Green & Mingarelli designed interior for the first time.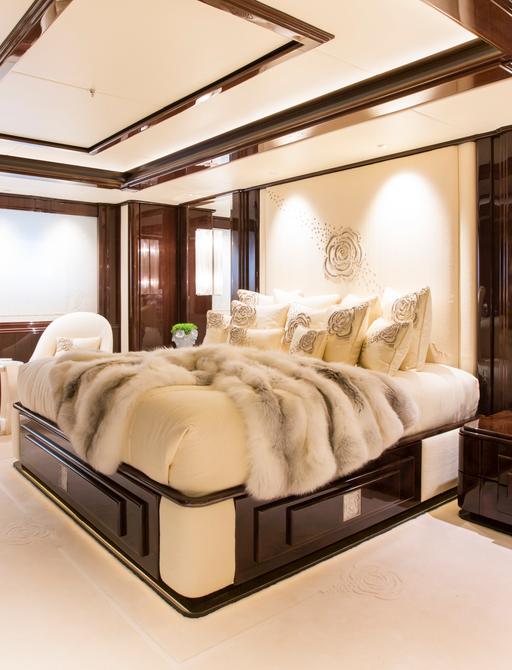 Featuring intricate embroidery, hand-carved details, sumptuous furnishings and exceptional living spaces, Illusion V's beautifully finished living spaces have seen her shortlisted in the 'Interior Design' category. Green & Mingarelli are also responsible for her sleek exterior lines which have also earned a nomination in the 'Exterior Design' group.
Additionally, she has been finalised for her Naval Architecture as well as Holistic Design in which the judges take into account the synergies between the interior and exterior visual appeal, functionality and practicality at sea and innovative features. 'Illusion V' has made an exciting recent addition to the global charter fleet and clearly represents the highest standards of quality and design.
'Illusion V' will be attending the 2014 Antigua Charter Yacht Show this month and will be available for crewed yacht vacations on the Caribbean throughout the winter at weekly rates starting from €350,000, contact your charter broker for more details.
---