Content Related To: Titania Motor Yacht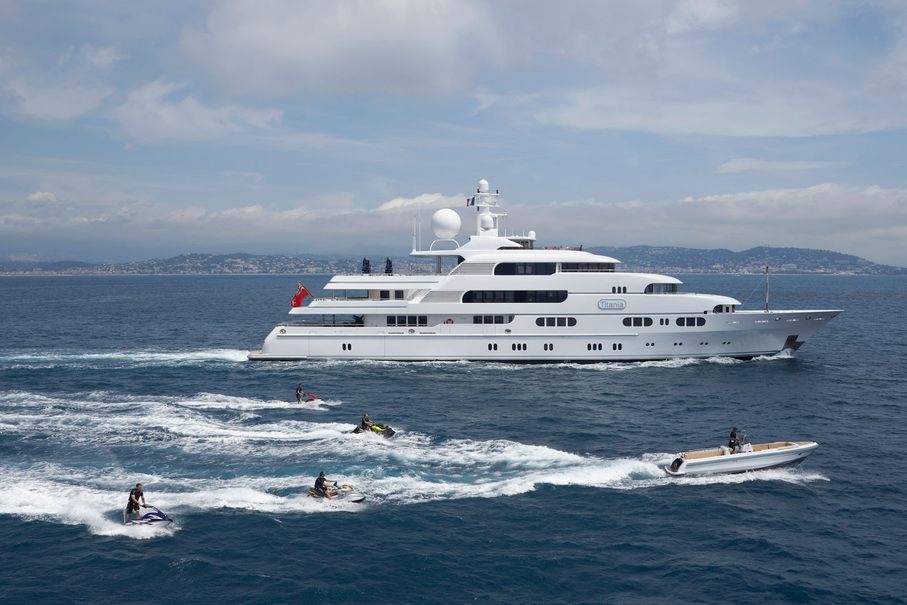 The unrivalled eye for design of Espen Øino and interior designer François Zuretti, coupled with the superior German workmanship and engineering of Lürssen yachts meant motor yacht TITANIA was destined for greatness. Delivered to her original owner in 2006 as APOISE, she chartered successfully around the globe until she was sold in 2010 to UK Billionaire and philanthropist, Mr John Caudwell.
In the next year Caudwell masterminded a significant refit to maximise her charter potential, she would return to the fleet from Lürssen's shipyard for the 2012 season as an ultra-luxurious vessel with staterooms of equal grandeur. A new gym and Beach Club area were also built, with her stern extended by 3.8 metres. Renamed TITANIA - inspired by the queen in Shakespeare's A Midsummer Night's Dream - she features a figurehead of the fairy queen on her bow.
A Titania yacht charter vacation offers first-class relaxation, with highlights including a huge waterslide and extensive outdoor water park together with a large swimming pool on the upper deck.