Redman Whitely Dixon Articles
PARTY GIRL Review

Launched by Dutch shipyard Icon Yachts in 2013, Party Girl is certainly the life and soul of a yacht charter, with a range of stylish entertainment areas designed to host both formal and informal occasions, from large social gatherings to precious downtime with loved ones.

SEANNA Review

Custom built by Benetti in 2011, SEANNA celebrates family living, outdoor recreation and functionality while radiating her own unique blend of class and charisma.

Icon Superyacht 'Party Girl' Joins Global Charter Fleet

14 October 2016

The 62m/205ft motor yacht 'Party Girl' is the latest addition to the charter market and is now open for winter bookings in Caribbean hotspots before heading to the exotic waters of the South Pacific for the summer season.

Benetti Superyacht H New to Charter Market

23 September 2015

The new 42m/138ft Benetti motor yacht H is the latest addition to the charter market, and be available in the Caribbean for the upcoming 2015/16 winter season. She is additionally on display at this week's Monaco Yacht Show 2015.

Visit Tahiti on Sailing Yacht DESTINATION

23 July 2015

The award-winning 41m/135ft Alloy sailing yacht DESTINATION still has last-minute availability on her charter calendar in Tahiti, where she will be located until the end of July.

Superyacht UTOPIA has Charter Gap

27 April 2015

The impressive 72m/235ft superyacht UTOPIA has a gap in her charter calendar from 15 July to 15 August this summer in the West Mediterranean, in destinations including Croatia.

Superyacht ICON Offers Special Daily Charter Rate

16 December 2014

The recently lengthened and remodelled 67.5m superyacht ICON is offering a daily rate of €85,000 for Caribbean charters of at least 3 days booked between 28 December and 1 January.

55m Superyacht MADSUMMER New to Charter Market

27 June 2014

Following her recent sale, the striking 55.5m/182' motor yacht MADSUMMER is the latest addition to the global charter fleet and will be heading for the waters of the French Riviera this summer season.

Iconic Charter Yacht M5 Completes Refit

13 May 2014

Superyacht M5 left Falmouth recently on completion of her extensive 24 month refit at the Pendennis shipyard and is available to charter once more.
ADVERTISEMENT

- CONTINUE READING BELOW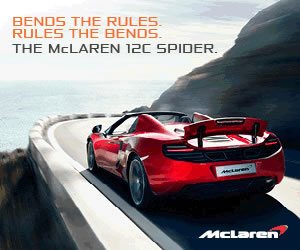 THE FINEST
YACHTS, PLACES & EXPERIENCES