Italian Riviera Yacht Charter Articles
Content Related To: Italian Riviera Yacht Charter Articles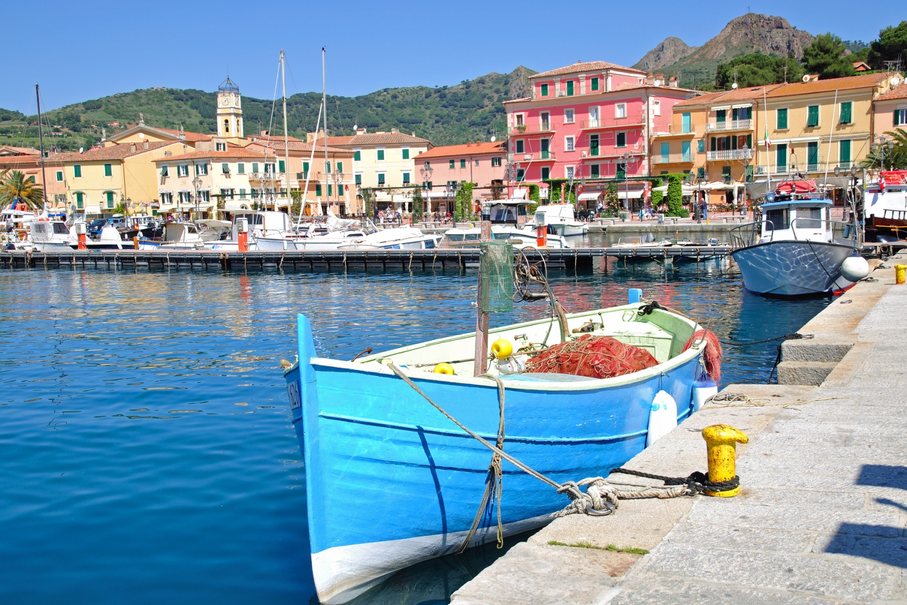 The Italian Riviera (Liguria) is a popular luxury yacht charter vacation and is very appealing for visiting superyachts. To find out more about Italy and the read our local destination guides about this area. Catch up on news relating to the Italian Riviera or view latest special offers in the region. Looking for a crewed yacht to rent view the Fleet - the widest selection of Italian Riviera luxury yacht charters.
All
news
destination
event
yacht feature
Recently refitted 30m motor yacht ASTONDOA joins Mediterranean charter fleet

Ready to dazzle guests in the Mediterranean's majestic cruising grounds, 30m (96ft) motor yacht is now available for charter. Fresh from her recent refit in 2021, she is in immaculate condition and boasts an outstanding selection of interior and exterior spaces making her a prime choice for a late-season charter.

Last-minute discount on 50m motor yacht BON VIVANT in West Mediterranean

Snap up this amazing opportunity to charter the elegant 50m (163ft) motor yacht BON VIVANT this season, cruising on the tranquil and mellow waters of the West Mediterranean. Built in 2013, she recently underwent a significant refit in 2020, making her an excellent yacht charter pick. She now has last-minute availability for September 18-25. Hurry, this outstanding vessel won't be available for long.

Italian Riviera charter special: last-minute availability for 63m explorer yacht FORCE BLUE

If the sun-kissed splendor of the Italian Riviera beckons this season, then consider this last-minute offer to charter the majestic 63m (208ft) explorer yacht FORCE BLUE. She now has weeks available for July 20-25 (Nice-Naples), August 3-17 (from Naples), and from September 1. But hurry: as a long-standing favorite for family yacht charters, it won't be before long that her remaining weeks are snapped up.

Last-minute charter availability for 58m motor yacht SKYFALL in the Mediterranean

A paradisical vacation on the open waters is still within reach: 58m (189ft) motor yacht SKYFALL still has some remaining dates in the Mediterranean available for this season. Built in 2010 and last refitted in 2018 to an immaculate condition, her stylish interiors are helmed by Patrick Knowles, and her dynamic exterior comes courtesy of the in-house team at Trinity Yachts.

Breaking news: Italy announce no quarantine for tourists from EU, UK and Israel with green pass

Officials have confirmed that tourists arriving from the EU, UK and Israel will no longer be required to quarantine if they hold a valid green pass, available subject to conditions. It is expected that US citizens will be added to this list from mid-June onwards. Furthermore, with COVID-19 numbers markedly decreasing the popular yacht charter destinations of Sardinia, Italian Riviera and Venice, amongst others, have now been downgraded to 'white' zones with no restrictions, which is fantastic news for those wishing to book yacht charters around these regions.

Motor Yacht 'Apache II' End of Season Offer in the Italian Riviera

During September, the 44m/144ft motor yacht 'Apache II' will offer a discount of over 15% for charter vacations in the Italian Riviera and the South of France. She will be available at a rate of €110,000 + VAT per week, rather than her standard rate of €130,000 + VAT per week.

La Spezia

A vibrant hub of maritime history and cultural delights

Cinque Terre

Soft hills dotted with olive groves, vineyards and picturesque villages

Capri

The kind of old-world glamour that makes you forget the world outside

Genoa

Imbued with timeless elegance and cosmopolitan conviviality

Portofino

The elite yachting capital of the Italian Riviera

Italy

Explore the history and beauty of this Mediterranean idyll

West Coast Italy

Renaissance opulence, lush vineyards and animated piazzas dressed in unmistakeable Italian Flair

Sicily

The wild heart of Europe

Ligurian Riviera

Experience style and sea-faring spirit amongst a cove of riches

Italian Grand Prix 2014

05 September 2014

Held at the classic Monza circuit, the Italian Grand Prix 2014 is scheduled to take place on 7th September.

Genoa Boat Show 2013

05 October 2013

As Italy's premier yacht event, the Genoa Boat Show is guaranteed to draw in an impressive array of exhibitors. It is the perfect show for anyone who has an interest in anything maritime.