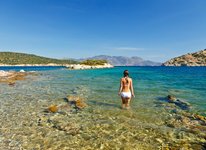 Superyachts, Scenery and Sophistication – The Greek Riviera
3 June 2014
Situated just 60 nautical miles from Piraeus is an idyllic triangle of Greek islands that form the new Greek Riviera, a breath-taking region that looks set to challenge the exclusive cruising grounds of the Western Mediterranean to become hottest summer charter destination.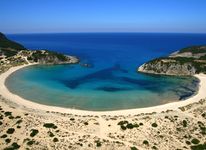 Explore the Mythical Peloponnese on a 14-day Charter Itinerary
19 May 2014
Encompassing the most southern part of Greece, the Peloponnese charter region is astounding its scenic beauty and historical significance. It is the birth place of ancient Olympia, home to some of the most beautiful beaches in Europe and a masterpiece of natural beauty where majestic mountains meet cascading waterfalls and vast stalagmite filled caves.