Christian Liaigre Articles
CLOUDBREAK Review

A wholly remarkable undertaking, CLOUDBREAK saw the coming together of one of the world's most esteemed shipyards and an owner committed to embodying his sense of adventure in an endlessly fascinating superyacht.

Charter Yacht CLOUDBREAK Begins Global Expedition

14 June 2016

The first stop along her global voyage, the 73m/238ft explorer yacht CLOUDBREAK is currently in Iceland ahead of crossing the Atlantic to visit destinations such as Costa Rica, Galapagos, and Alaska.

The First Look Inside Charter Yacht CLOUDBREAK

7 June 2016

Ever since her recent delivery from the Abeking & Rasmussen shipyard, the 73m/238ft superyacht CLOUDBREAK has attracted considerable intrigue due to her elusive interior. Thankfully, such anticipation can now be satisfied as detailed renderings have been released ahead of her photoshoot in mid-July.

Charter Yacht CLOUDBREAK Prepares For Global Expedition

19 May 2016

Following the successful completion of her sea trials in the North Sea back in April, the 73m/238ft explorer yacht CLOUDBREAK from Abeking and Rasmussen is now expected to undertake a breathtaking worldwide voyage, taking guests to the waters surrounding Indonesia, Costa Rica, and Alaska.

Exclusive Preview of Brand New Superyacht CLOUDBREAK

5 May 2016

Visiting Abeking & Rasmussen at the London Yacht, Jet & Prestige Car Show yesterday, YachtCharterFleet were able to get some exclusive shots of their to-scale model of the 72m/236ft motor yacht CLOUDBREAK.

New 73m Superyacht CLOUDBREAK Nears Completion

24 March 2016

Following the success of her sea trials earlier this week, the brand new 72m/236ft motor yacht CLOUDBREAK from Abeking and Rasmussen looks to be on course for delivery this May.

Sailing Yacht SILENCIO Summer Special

27 April 2015

The 50m/164ft superyacht SILENCIO is lowering her rate for South Pacific charters by $25,000 to $150,000 per week this June and September.

Video: Superyacht SILENCIO in Tahiti

20 August 2014

This fantastic video by Rodolphe Holler shows the iconic 50m/164' Perini Navi sailing yacht SILENCIO chartering in the breath taking cruising grounds of Tahiti.
ADVERTISEMENT

- CONTINUE READING BELOW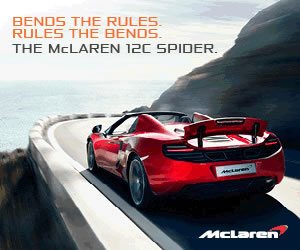 THE FINEST
YACHTS, PLACES & EXPERIENCES