Sailing Yacht Charter
Why charter a Luxury Sailing Yacht?
A sailing yacht is a vessel which is predominantly propelled by wind power, offering the kind of romance and feeling of freedom associated with sailing the wide open waves. Many are equipped with a low power combustion engine which can be used when conditions are too calm or when the vessel is to be manoeuvred in and out of difficult anchorages. From luxury destinations to sailing events across the globe, a sailing charter is a true yachtsman's haven and an absolute must for anyone who admires the majesty of a sailing yacht.
Luxury sailing yachts have evolved from traditional sailing yachts into the sophisticated vessels we know today, meaning a modern sailing yacht is now likely to feature many modern and luxurious amenities as a motor yacht. Although a sailing yacht will have less interior volume compared to a motor yacht of the same size, a sailing yacht charter can provide the true experience and vitality of sea life. There is a variety of sailing yachts available to charter, with each type differing in terms of rigging, power, and performance: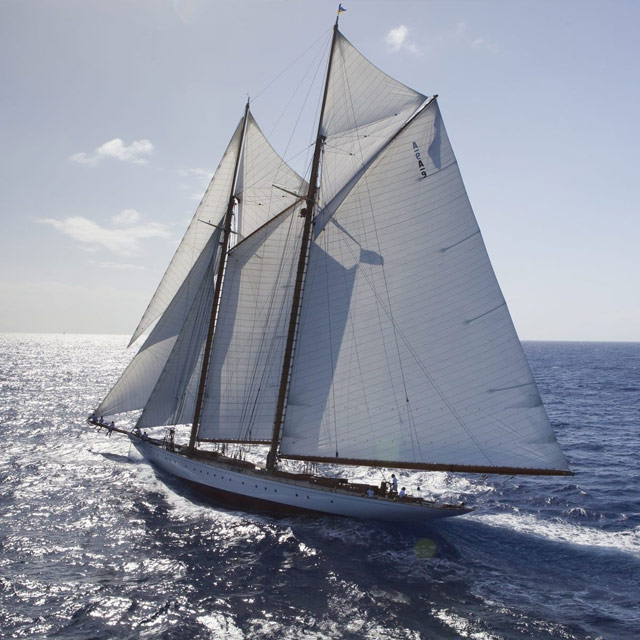 A classic sailing yacht is typically a vessel which was built between the 1920's and 1970's and usually constructed from wood or steel. For sailing enthusiasts looking to experience vintage yachting at its best there is no better way than a classic yacht charter.
Classic sailing yachts are ideal for keen sailors or first timers looking to enjoy the appeal of the traditional nature and classic lines this type of charter has to offer. Most have interiors that have been refitted to exceptionally high standards so still incorporate the luxury and comfort you expect of modern vessels.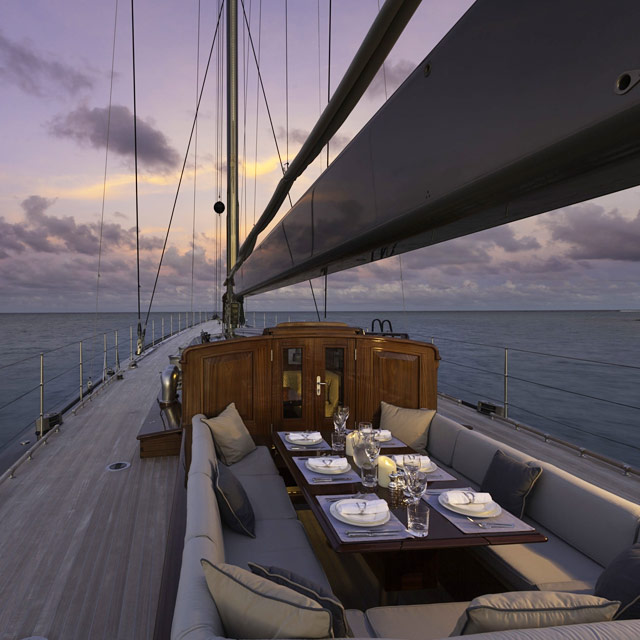 A neo classic yacht is a combination of classic, elegant design with the technological elements of the modern era. For enthusiasts who are keen to experience the feel of a classic sailing yacht with the modern simplicity and efficiency of a new build, a neo classic yacht charter provides the prime opportunity.
Neo classic sailing yachts combine style, history and nostalgia for an awe-inspiring on board ambience. Although modern classics are available, there is a certain grace in the craftsmanship of a sailing yacht that doesn't transfer to the modern era. Classic yacht charters are very versatile when it comes to the types of charter and are well suited to families eager to take to the water, regatta enthusiasts or even businesses looking for an authentic twist to their next corporate yacht charter.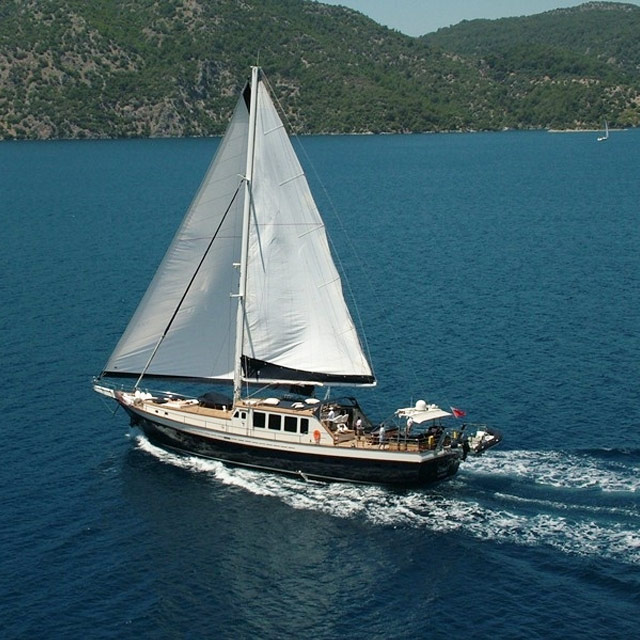 Predominantly of a monohull design, a motor sailer is equipped with a hybrid propulsion system which means the vessel can either be powered by sail or motor, depending on how the conditions dictate. They boast the benefits of sail and power and offer spacious and luxurious accommodation as well as room on deck for sun bathing. A sailing yacht charter on board a motor sailer offers the thrill of sailing with the option of motor power should conditions demand it.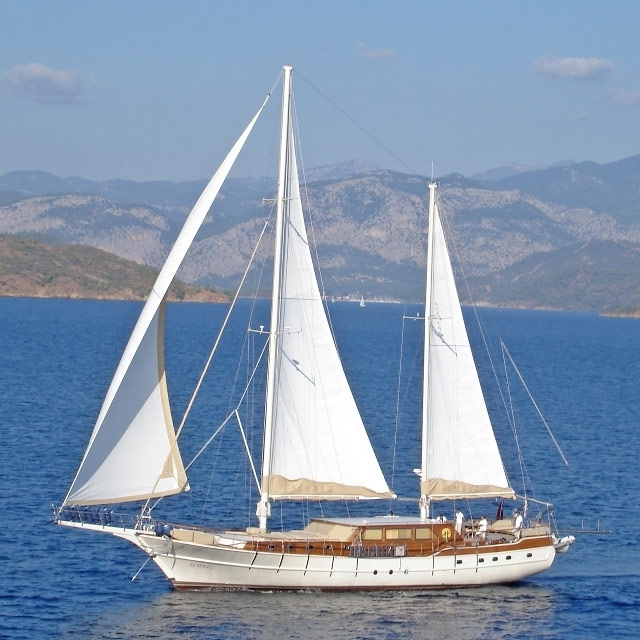 The Gulet sailing yacht originated in Turkey and boasts the traditional design of a schooner. A schooner is a sailing yacht which features two masts or more, one to the fore and one to the aft of the yacht, the foremast being no taller than the rear masts. Gulet yachts are predominantly wooden, providing a stunning exterior look and feel of a traditional ship. A new era of Gulet yachts has emerged over the last decade, making them popular for luxury sailing yacht charters. With the combination of a sail and an engine, a Gulet rarely operates on wind power alone which makes for stable cruising when underway.
Cruising under a sail can be the perfect way to unwind whilst at peace with the world, though for those looking for all the perks of a sailing yacht with the added power of a motor engine why not have the best of both. With an abundance of sailing yachts available for charter, take to our yacht review section to explore some stunning sailing yachts or have a look at our events section for more information on sailing regatta's happening around the world.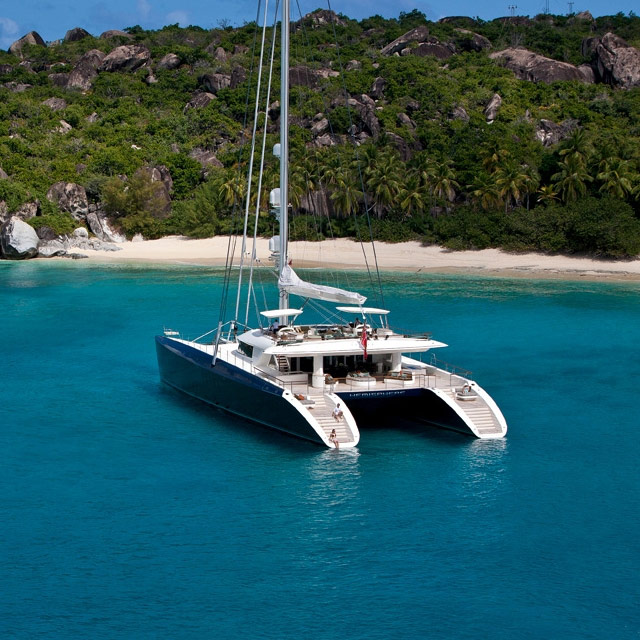 A sailing catamaran features two hulls referred to as pontoons, usually constructed from fibreglass that are connected by a rectangular deck. This reduces the roll motion effect often experienced on mono-hull yachts to offer smoother, more comfortable sailing that is ideal for charter guests prone to seasickness. They are often used in sport sailing due to their combination of stability and speed and are also suitable for charter vacations with shallow waters. See our full guide to the different types catamaran yachts available to charter.