Currently in the final stages of a 2-year conversion with Dutch yard Icon Yachts, Project RAGNAR is expected to be delivered by September, following which she will be chartering in some of the most incredible and remote locations on the planet.
She is primed for those looking for a yacht charter adventure to the high-latitude cruising grounds of the polar caps, as she is equipped with state-of-the-art ice-breaking pods capable of 'chewing through' thick sheets of Arctic ice.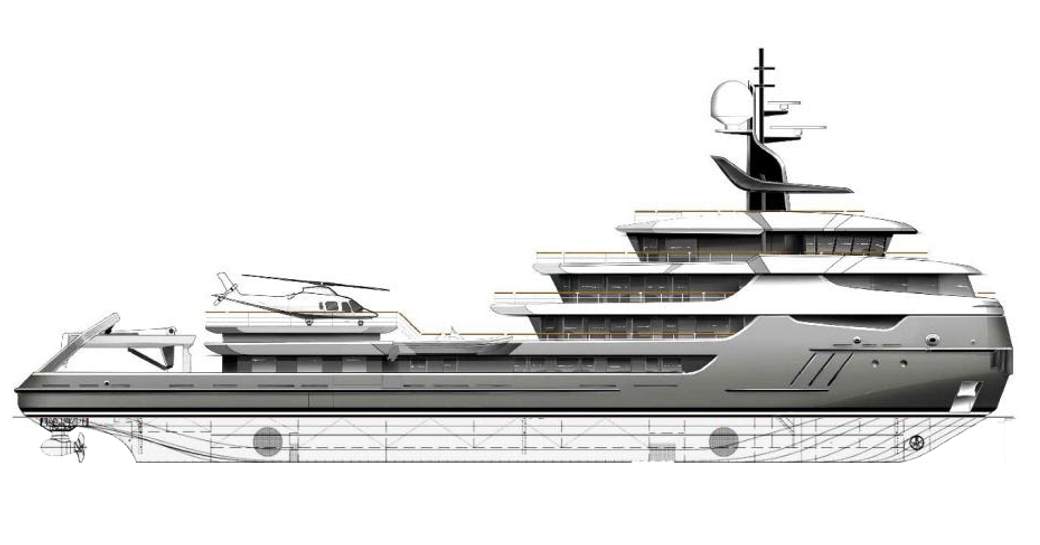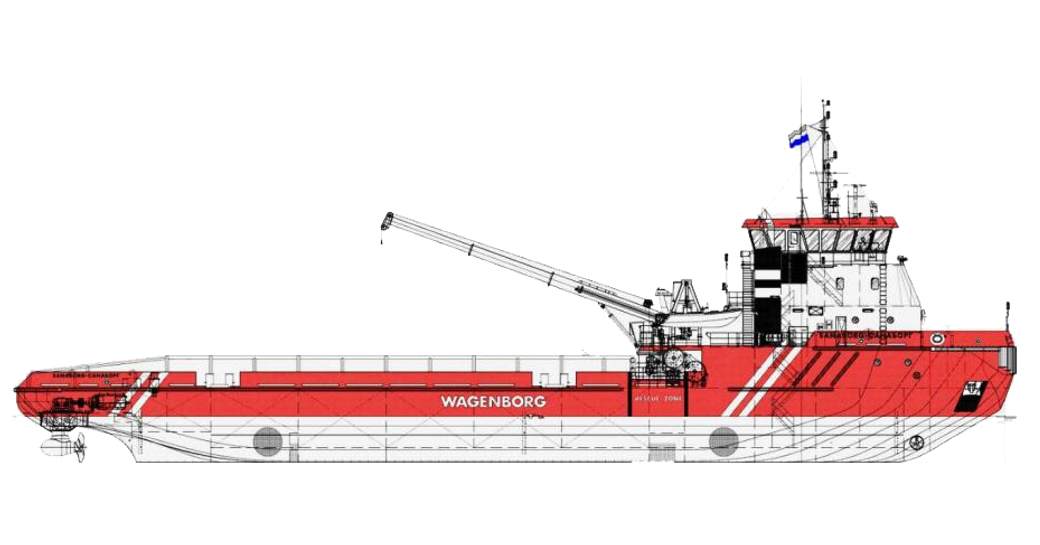 Formerly an icebreaker supply vessel named Sanaborg, RAGNAR will leave Icon Yachts with some of the most cutting-edge and high-luxury amenities, including a spacious swimming pool, helicopter hangar and snow room.
Described as a "rhino disguised as a swan" by Icon Yachts, the yard has said she was "originally built to confront rough weather conditions and she has a surplus of power."
She was converted for an experienced owner, who has a wealth of experience chartering explorer yachts in some of the world's most remote cruising grounds.
RAGNAR is a rhino disguised as a swan.
British design studio Redman Whiteley Dixon is responsible for the new exteriors and interiors of the yacht. Her distinctive profile has been influenced by medieval warship design, balanced with sleek, modern lines that give her a predatory look.
Accommodation is provided for 16 guests in seven cabins, which includes two decadent owner's suites.
A large toy garage houses a huge variety of the latest water accessories, including a tender designed for Arctic exploration, a submarine, laser sailing boats and Jet-Skis. Meanwhile, a helipad and hangar on the aft deck play host to a chopper with a dedicated refuelling station.
During her conversion, she was fitted with a wellness centre that comprises a spa with massage room, sauna, steam room, snow room and rainforest shower. Other stand-out features include expansive gym facilities, a video game centre, deck jacuzzi and swimming pool.
After she leaves the Netherlands, the expedition yacht will be beginning her journey in Scandinavia. After taking the North West Passage, she will cruise Greenland and the east coast of Canada and North America, through to Alaska.
Boasting a low draft for her size of 3.15m, RAGNAR will be able to get closer to beaches, ensuring her guests can access the shores with ease.
---